'Work, Do Right, Believe In A Better World – And Give Something Back'
The power of words and action. Will our choices add to the world or subtract? Will young humans watching a pattern of behavior emulate a life of integrity or one that is base and crude or harmful to other living beings? Will our actions heal the world or cause ever more damage?
In these past few weeks there has been much to think about – from the spatter of news about an angry man murdering those gathered in a church, then another event then adults making poor choices in words and deeds. Of people with the power to do great things, but failing to act responsibly or with integrity. It was more than necessary to walk and read, look to great works. Words brought forth by President Lincoln (who also edited them down to the lean and powerful prose) now called the Gettysburg Address. To think about those always-haunting images and a chain of events set into motoin when President John F. Kennedy and First Lady Jacqueline Kennedy emerged from Air Force One on a bright November day that plunged the nation into a dark abyss.
But first.
"I hope that these reflections… will encourage people across the United States to look at challenges in their own corner of the world and seek solutions that heal, lift up the forgotten, and make a difference in the lives of others."
– Caroline Kennedy
In progress is the year-long John F. Kennedy Presidential Library and Museum celebration to honor the 100th anniversary of the birth of President John F. Kennedy, who was the youngest president ever elected to office. To commemorate his centennial year, the JFK Library is spearheading a series of events and initiatives aimed at inspiring new generations to "find meaning and inspiration in the values that formed the heart of the Kennedy presidency."
The centennial celebration is presented in partnership with the National Archives and Records Administration, which administers the presidential library system, and features collaborations with a number of institutions including the U.S. Navy, Peace Corps and National Peace Corps Association, John F. Kennedy Center for the Performing Arts, United States Postal Service, Smithsonian American Art Museum, White House Historical Association, John Fitzgerald Kennedy National Historic Site, and John F. Kennedy Airport. Centennial collaborators across Massachusetts include the Massachusetts State House, City of Boston, Town of Brookline, John F. Kennedy Hyannis Museum, Boston Red Sox, Massport, Massachusetts Convention Center Authority, University of Massachusetts Boston, Brandeis University, Downtown Boston Business Improvement District, and TEDxBeaconStreet.
"History will judge us by four qualities: Courage, integrity, dedication and judgment."
TEDxBeaconStreet Saturday, Nov. 18, JFK Library. Full list of speakers linked here.
The Kennedys shared a love of language and a belief in the power of words.
"He read in the strangest way . . . He'd read walking, he'd read at the table, at meals, he'd read after dinner, he'd read in the bathtub . . . He really read all the times you don't think you have time to read. . . . He was always reading – practically while driving a car. "
– Jacqueline Kennedy speaking of her husband, the President
In Her Voice, JFK Library
A related story is that the only home custom built by Jackie and John F. Kennedy, Wexford, in the heart of horse country – Middleburg, Virginia – has sold for 2.85 million. According to The Washington Post, "Initially listed for $11 million in 2013, the estate dropped in price and was temporarily delisted multiple times before finally selling on Sept. 22, 2017, to Thomas S. Price, a retired Virginia businessman who worked in the natural gas industry. Price, who owns neighboring property, said he didn't want to see Wexford's land get developed. Although he's unsure of exactly what his plans for the land are, Price said he'd like to open up the estate to wounded warriors to come and hunt or just relax."
Watching birds. Observing people. Reading.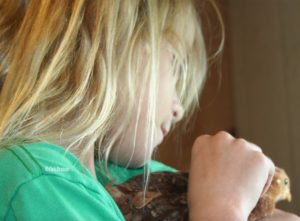 One of my personal heroes is the late (and inspiring) Richard Feynman, called to mind recently when reading a prologue in Finding Florida by T. D. Allman
"His friends' fathers, Feynman relates, taught their sons the names of birds when they went on nature walks.
Feynman's father taught him not to confuse names with knowledge . . . 'Now,' he says, 'you know . . . what the name of that bird is [but] you'll know absolutely nothing whatever about the bird. You only know [what] humans in different places . . . call the bird.'
"The understanding his father imparted to him set Richard Feynman on the road to amazing discoveries. 'He knew the difference between knowing the name of something and knowing something.'"
If nothing else, studying history and reading stacks of biographies will teach of the power of leadership in choosing the right thing – and the multiplying effect of decisions. Small choices made at home by a parent or parents, teaching by behavior and a work ethic – do ripple out. To a neighborhood. To a town or city, a larger community, a state, a country, the world.
So excellent reading material (think of it as brain food) – and/or moving pictures as videos, games, feature presentations, major motion pictures, TV programs, comedy routines.
Time to think in nature, outdoors where the sun and wind can clear cobwebs and tangles from a mind clogged full – this is a powerful and precious commodity. To be able to think about what is seen from birds such as a blue heron stalking on a riverbank to the litter seen on a walk – plastic and more plastic – to world news reports about shameful behavior by humans with power.
All of what your brain feeds on, all that human eyes and ears consume each day is digested and stored. Much like food, that information is then transformed into the who of you.