Horses & Life
The Eastern States Exposition Equestrian Hall of Fame was established in 2014 to recognize individuals and equines who have demonstrated excellence in their discipline, made significant achievements in the competition world and have made outstanding contributions to the sport and equestrian community. Nominations are open to actively competing or retired horses as well as individuals who have been affiliated with Eastern States Exposition at year-round shows or Big E horse shows.
The Eastern States Equestrian Hall of Fame Presentation will take place Sept. 23 at 6 p.m. in the Coliseum during the Big E. Horse show events and competitions, information linked here.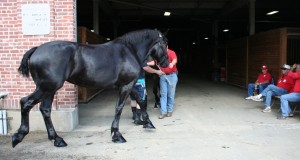 First introduced in 1991, The Big E Draft Horse Show became part of the fair's tradition as these horses competed in classes for carts, tandems, unicorns, teams and fours. The show attracts audiences of all ages to watch Clydesdales, Shires, Percherons and Belgians perform Sept. 28 to Oct. 1. Watch the competition for top honors with the largest single class prize money in the country – $35,000 Big E Six-Horse Hitch Showdown Oct. 1, 2017.
Prime time for riding, enjoying summer with your friends – four-legged and otherwise. Fair season is every weekend now. Look for some of those on our Ag • Let's Go events page – and on our Facebook page. Most fairs offer those who love equines sights to see plus shows and competitions – and shopping.
Connecticut Barrel Horse (page is now titled Secret Whisper Farm) Facebook page, linked here – Oct. 1, non-point awards show Smith Stables Bethlehem, Conn. Fall Jackpot Gymkhana Series: Sunday, Oct. 15 and Oct. 29. Sunday, Nov. 12, Smith Stables 116 Main St., North Bethlehem, Conn. Dates are confirmed rain or shine hot or cold. For additional information call Dave (203) 650-6123 or Helen (203) 650-3900. Story about the open practice at Old Bethany Airport, here (from 2016).
Equine Affaire, Nov. 9 to Nov. 12, Eastern States Exposition fairgrounds, West Springfield, Mass.

Find your own dream in or out of the saddle. Here are more than a few places, people and groups listed to help you connect to a horse or place that may take you places, help learn more.
Green Mountain Horse Association has posted listings of events by category online from pleasure rides to shows and eventing but also driving, dressage, and conditioning for endurance rides. The GMHA 65-acre facility in South Woodstock, Vermont, is home to this 501(c)(3) non-profit organization, founded in 1926. GMHA is also committed to education, offering a variety of clinics and camps for adults and young riders.
Bridle Path Conservancy is a non-profit group dedicated to the preservation, enhancement and acquisition of multi-purpose, passive-use, recreational trails in Connecticut. For more information, contactus@BPConservancy.org.
The New England Horsemen's Council is the six New England states joined together in a cooperative interest to encourage and promote all equestrian activities. For information call (603) 887-6342 or visit nehc.info.
CT Draft Horse Rescue Facebook page linked here for details plus contact information about the ongoing efforts for this non-profit organization.
Need a new place to explore? Links to state parks and horse trails in Connecticut, Maine, Massachusetts, New Hampshire, New York, Rhode Island, and Vermont, are listed on the Connecticut Horse Council Web site. The information is comprehensive and includes national areas to consider. Here is the link to get you there; the detailed information is more than halfway down the page.
Should long-distance rides your joy, the Vermont Equine Endurance Riding and Driving Association (VERDA) members host competitive trail rides and drives, endurance rides, and clinics to "better the performance and health of the trail horse and rider" – if you're not ready to ride or drive yet, consider volunteering as they welcome people who want to help and learn. Contact is Jenny Kimberly, (802) 674-5384. Here's a link to the American Endurance Ride Conference NorthEast Region calendar. While on the site, look over the Endurance Rider's Handbook which includes a checklist in the proper care of the horse before, during and after long distance riding.
There are only two emotions that belong in the saddle; one is a sense of humor and the other is patience. – John Lyons
The Connecticut Valley Driving Club (CVDC) members promote the enjoyment of "all aspects of carriage and sleigh driving by providing historical context, offering educational and sporting opportunities, and encouraging safety" – and they welcome horse people and all equine breeds and sizes. "You do not have to know how to drive to belong, nor even own a horse. Our club is friendly and is a fun place to learn and meet others with the same interests. Drivers are the friendliest of horse people, always looking out for each other or lending a hand." – from the CVDC site.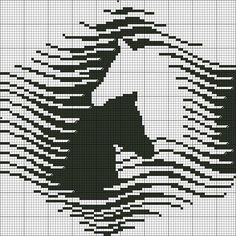 To spread the word about your group's event, news of interest, or seminars open to the public, send information to editorccb@gmail.com. Include a contact name and e-mail or phone number. Imaging queries should be sent to the attention of the publisher. For listings or press coverage, give at least two weeks in advance for consideration.
Remember, equines are good for human beings. Riding, driving, or simply working with an animal from ponies to mules, donkeys or horses – each can provide balance to life's problems and dilemmas. Bring patience and kindness with you to share. No matter if you are learning how to pick a hoof with confidence, practicing basic skills or training to advance to the next level in any discipline – all you learn is beneficial for body, mind and soul.
Choose to share your knowledge to give back and that work will return to you tenfold.
Will never forget miles and miles of backwoods Florida backcountry trails – riding a willing Quarter horse mare, a faithful feist at our heels. Always. Nothing like it, exploring and seeing wildlife up close, swimming clear creeks (no saddle) with an equine and canine for company – hearing the loud plop of a snake falling off a tree limb and S-curving by on its way somewhere else.
"A lovely horse is always an experience…. It is an emotional experience of the kind that is spoiled by words." – Beryl Markham