Good Eats • Market Finds
Don't ever let weather stop explorations for food, specialty products, excellent hostess gifts for the holidays. Here's a link from Visit Connecticut for farm stores and markets.
Love farm markets and unique products? Try looking on Farm Market Finds, where you can search by location or interest. Recipes too. NOFA CT Annual Farm & Food Guide – 'the' local guide to organically-certified and sustainable farms, with 13,000 copies distributed and featured online so consumers find good food, grown close to home. Here's the link to see what's inside.
The training calendar for year two of Solid Ground Farmer Trainings is now available – new offerings this year include farm financial trainings, Finding Your Market, cover crops, many others. For topics, trainers, dates/locations (and potential weather cancellations) here is the link www.newfarms.extension.uconn.edu/solidground/. Free to growers; RSVP to charlotte.ross@uconn.edu with any questions or to attend a session. This series is funded by the USDA Beginning Farmer & Rancher Development Program, coordinated through UConn Extension, and offered in collaboration with the many Agricultural Learning Partners that host trainings and support CT Farmer learning across the state. Contact is Charlotte Ross, UConn Extension project coordinator.
Check out the delicious offerings at a farmers market, farms stand or farm store near you – listings (as a PDF), on CT Department of Ag's page. As the season turns, look for special holiday events, market updates, specialities and resource found along the journey.
And remember, get the word out about your farm, ag-related business – micro to macro enterprise. People can't find you unless they know you are out there – and show what you offer.
Great food, locally produced – all year long. Stop by Killam & Bassette (K&B) Farmstead, South Glastonbury, farmstand open daily; full "honor system" format 9 a.m. to 6 p.m., every day – located at 14 Tryon St., South Glastonbury. Fresh farm eggs, jams, jellies, gift baskets, pork (raised on the farm); fresh cabbage. Oh, just go see and try their relish, available in a sugar-free version (no artificial sweeteners, it's plain delicious). Much more; CSA too.
For planning next year's garden, here are some tips from the USDA for attracting pollinators, which are responsible for assisting more than 80% of the world's flowering plants. "Use a wide variety of plants that bloom from early spring into late fall. Help pollinators find and use them by planting in clumps, rather than single plants. Include plants native to your region. Natives are adapted to your local climate, soil and native pollinators. Do not forget that night-blooming flowers will support moths and bats. Avoid modern hybrid flowers, especially those with "doubled" flowers. Often plant breeders have unwittingly left the pollen, nectar, and fragrance out of these blossoms while creating the "perfect" blooms for us. Avoid pesticides." Here's a link to a PDF booklet about planting native plants to attract more pollinators.
New Entry Sustainable Farming Project's mission is to "improve our local and regional food systems by training the next generation of farmers to produce food that is sustainable, nutritious, and culturally-appropriate and making this food accessible to individuals regardless of age, mobility, ethnicity, or socio-economic status. In doing this work, we provide critical training, career development, and economic opportunity to new farmers."
"A farm includes the passion of the farmer's heart, the interest of the farm's customers, the biological activity in the soil, the pleasantness of the air about the farm — it's everything touching, emanating from, and supplying that piece of landscape. A farm is virtually a living organism. The tragedy of our time is that cultural philosophies and market realities are squeezing life's vitality out of most farms. And that is why the average farmer is now 60 years old."
― Joel Salatin, Everything I Want to Do Is Illegal: War Stories from the Local Food Front
Also see our Let's Go Ag • Events page for other ideas and resources.
Choose local sources and foods grown in rich soil when possible. If something kills insects, you may want to think about what that substance does to larger animals – human beings – especially to the nervous systems and immune systems of young developing ones. Find a way to choose chickens and pigs and beef that are pastured in real grass, fed quality hay and good grains – stress is a real factor to any living thing. Everything in moderation. Get outside. Sleep. Play. Keep busy.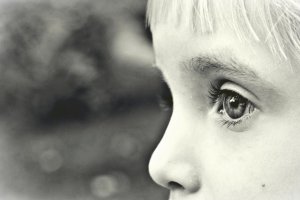 "If you think in terms of a year, plant a seed; if in terms of ten years, plant trees; if in terms of 100 years, teach the people." – Confucius