Ag • Let's Go • Events & Business

"The difference between utility and utility plus beauty is the difference between telephone wires and the spider web." – Edwin Way Teale

Presentation about the author and naturalist Edwin Way Teale by Richard Telford,
May 27
, James L. Goodwin Conservation Center, Hampton, 7 p.m. Teale wrote/edited more than 30 books, winning both the Pulitzer Prize and the John Burroughs Medal for distinguished natural history writing. He was a mentor to Rachel Carson, Roger Tory Peterson, and many others. His long-time Hampton home, Trail Wood, is now the 168-acre Edwin Way Teale Memorial Sanctuary, owned and managed by the Connecticut Audubon Society. Richard Telford has taught at Woodstock Academy for 20 years and is currently on sabbatical for the 2016-2017 school year to draft the first fully researched biography of Teale.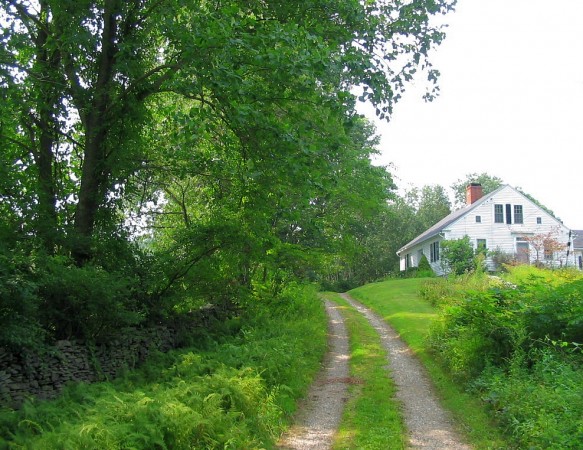 The University of Connecticut has currently published three chapters of his forthcoming book. Telford was a monthly contributing writer for The Ecotone Exchange from 2013 to 2016, where he wrote about natural history, environmental conservation, and sustainable living. Information www.friendsofgoodwinforest.org; Jasper Sha at (860) 455-9534.
Revolutionary War Encampment, Saturday, May 27, 10 a.m. to 4 p.m., Webb-Deane-Stevens Museum, 211 Main St., Wethersfield. Family friendly, free. Memorial Day weekend begins with a bang at the WDS Revolutionary War Encampment. Note: Admission is charged for optional tours of the museum. Demonstrations of 18th-century medicine, open-fire cookery, camp life, marching and musket firing, music. Children can march and perform drills with wooden "muskets." Big Bear Trading Company will return with reproduction 18- and 19th-century wares. Josh Dummitt will do chandler demonstrations (candle making).

"Our defense is in the preservation of the spirit which prizes liberty as the heritage of all men, in all lands, everywhere. Destroy this spirit, and you have planted the seeds of despotism around your own doors. Familiarize yourselves with the chains of bondage and you are preparing your own limbs to wear them. Accustomed to trample on the rights of those around you, you have lost the genius of your own independence, and become the fit subjects of the first cunning tyrant who rises." – Abraham Lincoln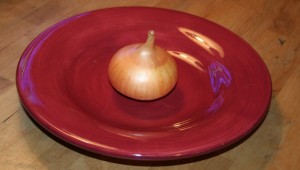 Rescheduled to May 31 – Here we Stand: from Pyquag to Wethersfield and Beyond – a Wethersfield Historical Society presentation in commemoration of the 380th anniversary of the Pequot raid on the town. Tickets available.
Festival of Arts and Ideas 2017, June 3 to June 24, various locations New Haven. Dance, music, theatre – and performances too unique to categorize.
Beef cattle seminar on June 14, 6 p.m., with Matthew Lund, Lifestyle Sales Specialist at Purina Animal Nutrition, as speaker. Topics include proper care and management of beef cattle, housing, nutrition and feeding. Please RSVP by calling Lock, Stock & Barrel or email. RMB@lsbfarmsupply.com.
Goshen Stampede, June 16 to June 18, Goshen, Connecticut.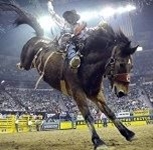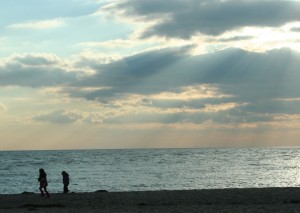 Did you know? The Connecticut River flows from its source near Canada to Long Island Sound, which the U.S. Congress designated as an Estuary of National Significance in 1987. Estuaries teem with life of many varieties.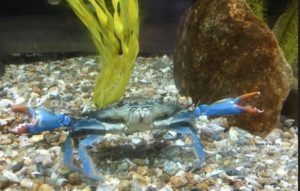 Historic Guilford Walking Tours, 31 Park St., Guilford, led by local high school students. Saturdays and Sundays, 11 a.m. and 2 p.m.; $10; $8 seniors and younger than 18. Details, (203) 233-1026; www.historicguilford.org.
Connecticut Trails Day, Saturday, June 3, walk led by program associate, Claire Rusowicz, and Everyone Outside naturalist, Lucy Meigs at Mercy by The Sea, Madison, 2 to 4:30 p.m. Learn about trees including ecology, identification and uses by Native Americans and others. Light refreshments will be provided after the walk. Suitable for older children and adults. Event is being held as part of the Connecticut Forest and Park Association's 2017 Trails Day Event, held all over the state.
"In 1944, to preserve his moment in history, Dr. Horatio Nelson Jackson donated his car (as well as his scrapbook of newspaper clippings and Bud's goggles) to the Smithsonian Institution in Washington D.C. And for the rest of his life he never tired of telling anyone who would listen, the story of his great adventure crossing the continent with Sewall Crocker and the bulldog, Bud, in a 1903 Winton called the Vermont." – Horatio's Drive, a film directed by Ken Burns about the first cross-country road trip.
The 30th Anniversary 4C's Auto Show and NEAM Aircraft Exhibit auto show for all makes and models, foreign and domestic, June 4. Special features is Chevrolet through the ages. Dash plaques for the first 200 cars. Show car admission $15 for driver and passengers. Registration begins at 9 a.m. The show field gate closes at 3:30 p.m.
Museum is open until 5 p.m. with regular admission for the general public. All admissions include both the Air Museum and the Car Show. The car show is being held in conjunction with the Connecticut Council of Car Clubs. More details at www.neam.org/event-2017-4c-car-show.php. For information contact John Bajumpaa (860) 623-3906, jfbajumpaa@aol.com; Phil Hamilton (860) 526-5729
The Dudley Farm Garden Group meets the second Tuesday of each month, 7 to 8:30 p.m., inside the lower level of Munger Barn. The group is open to the public and – like any of the Dudley Farm events – not limited to Guilford residents. No prior gardening experience is necessary. Feel free to bring a brown bag dinner. There is no charge. For more information on the January meet, call the office (203) 457-0770 and leave a message for Judy Stone, Dudley Farm Community Garden Coordinator, or email info@dudleyfarm.com with a message to be forwarded.
The Windham Textile & History Museum walking tour of various mill sites on the fourth Saturday of the each month at 10 a.m. or 4 p.m. Including exterior and some interior tours by Bev York and other historians. Programs held rain or shine; call ahead to confirm. Passport $5; each tour is $8. Seniors, students and members, $6. For more information call (860) 456-2178. Tours include the study of small buildings and magnificent structures, water- and steam-powered factories, textiles, mill re-use and preservation issues.
New Haven Burying Ground/Grove Street Cemetery, Corner of Grove and Prospect Sts., New Haven. A National Historic Landmark, the cemetery was established in 1796, and is the first chartered burial ground in the country. Eminent people buried there include Noah Webster, Gen. David Humphreys, Roger Sherman, Charles Goodyear, Walter Camp and Bart Giamatti. A self-guided touring map is available from the cemetery office, 7 a.m.-4p.m., daily. Free one-hour walking tours May through November, Saturday 11 a.m.; Sunday, noon. Depart from the Egyptian Revival gates on Grove at High St.; 203-389-5403, www.grovestreetcemetery.org.



Save the date – 38th Annual ACGA Educational Conference, July 27 through July 30, Capital Community College, Hartford. For information call Cordalie Benoit, CT Community Gardening Association, (203) 770-0146.
NOFA Summer Conference: Cultivating the Organic Grassroots Movement, the community learning hub of the NOFA universe Aug. 11 to Aug. 13, at Hampshire College, Amherst, Mass. Dr. Don Huber and Michael Phillips are keynote speakers.

"The idea is to write it so that people hear it and it slides through the brain and goes straight to the heart." – Maya Angelou
Always different and interesting. Did you know there is a bookstore and record shop at Wild Bill's Nostalgia on Newfield Street, Middletown? Heather Dawn, daughter of the original "Wild Bill" himself, continues his unique legacy at the store and complex. Bookstore/record shop hours are Friday through Sunday, 10 a.m. to 6 p.m. Yes, these are vinyl records and cassettes. Fiction, non-fiction, books plus children's stories, car manuals, misc. – visit and browse.
The 2017 Library of Congress National Book Festival, free and open to the public, will be held at the Walter E. Washington Convention Center on Saturday, Sept. 2.

"Our Constitution is the envy of the world, as it should be for it is the grand design of the finest nation on earth."
– Justice Thurgood Marshall
Moo Dog Press: More Places & Platforms