Ag • Let's Go • Events
The 32nd Annual Middlesex County Historical Society Car Show is coming up on Sunday, Oct. 1 at Palmer Field in Middletown. Featured vehicle is a 1942 Ford GPW Jeep celebrating its 75th anniversary.
For a site dedicated to the "preservation of WWII 1942 Ford GPW Military Jeep" visit www.1942gpw.com/home. Photos, schematics, wiring diagrams, how-tos and shared tips from a community across the world.
Autumn. The beautiful early days combine summerlike days and cool nights – but won't last, so savor this seasonal interlude.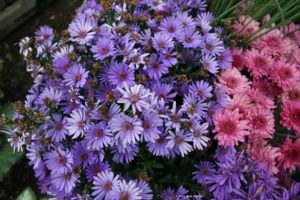 The Last Green Valley's annual Walktober celebration (starts in September in spite of the name), a great way to get outdoors and explore. Information (there's plenty to choose from), linked here.
Swallow Migration Paddle, Old Lyme, led by Black Hall Outfitters. Book a tour; fee information on official site linked here.
Wethersfield Farmers Market every Thursday, 3 to 6 p.m. at The Solomon Welles House in Old Wethersfield; next to the DMV.
New Haven Burying Ground/Grove Street Cemetery, Corner of Grove and Prospect, New Haven. A National Historic Landmark, the cemetery was established in 1796, and is the first chartered burial ground in the country. Eminent people buried there include Noah Webster, Gen. David Humphreys, Roger Sherman, Charles Goodyear, Walter Camp and Bart Giamatti. A self-guided touring map is available from the cemetery office, 7 a.m.-4p.m., daily. Free one-hour walking tours May through November, Saturday 11 a.m.; Sunday, noon. Depart from the Egyptian Revival gates on Grove at High St.; 203-389-5403, www.grovestreetcemetery.org.