Ag • Let's Go
Get growing inspiration. More than 300 booths with plants, herbs, bulbs, seeds, gardening books, garden equipments and flowers at Connecticut Flower & Garden Show in Hartford. Landscaped gardens, experts, workshops, demonstrations, ideas. View Federated Garden Clubs of Connecticut design and horticulture competition. Attend over 80 hours of seminars and demonstrations. Ongoing to Sunday Feb. 25. Admission $18; ages 5-12, $5. Younger than 5, free. Special rate for seniors (62 and older) $16 – Friday only,

Dinosaur Footprints in the Connecticut River Valley exhibit, ongoing to April 1 at
Great Falls Discovery Center
, Mass. Learn more about the 19th-century discovery of dinosaur footprints and the people who found them – two simulated 19th century cabinets (precursors to today's museums), a "make your own collection" takeaway activity, dinosaur track reproductions and more. Opening event Saturday, Feb. 17, from 1 to 4 p.m. For information call (413) 863-3221.
Or visit one of the largest dinosaur track sites in North America. Beneath the geodesic dome at Dinosaur State Park in Rocky Hill, CT, an exceptional display of early Jurassic fossil tracks made some 200 million years ago. Small admission fee, great exhibits. Take time to really look over the fossils in the display cases.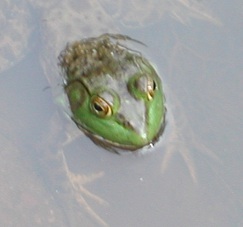 Participants will receive in-depth instruction, both in the classroom and the field, on a comprehensive range of topics, including plants, soils, birds, habitats, mammals, forestry, and aquatic systems. The classroom training will be held at the James L. Goodwin Conservation Center in Hampton, CT, with field studies at various locations across the state in addition to the center. Following the 8-week formal instruction period, students will participate in a variety of activities including a short research project, special educational programs at the center, field trips and educational outreach.
The Level I certification, Apprentice Naturalist, is a pre-requisite for the Level II Master Naturalist certification. The Level II training is a more intense program, with participants concentrating on one or two selected topic areas and a more in-depth research project. For more about the application process as well as the application form, program requirements, fees call (860) 455-9534; e-mail: deep.goodwin@ct.gov.
The Goodwin Forest Conservation Education Center and the Goodwin State Forest were gifts to the people of Connecticut from James L. Goodwin, one of Connecticut's first professional foresters. The center and forest include 2,000 acres, 14 miles of multi-purpose trails, three large ponds and a nature museum. The center is managed jointly by the Department of Energy & Environmental Protection and The Connecticut Forest & Park Association, Inc.
The third annual Pollinator Habitat Conference is Feb. 27 (snow date March 1), at Connecticut Agricultural Experiment Station in New Haven. Funded by a grant from the Connecticut Department of Agriculture, this event "Creating and Improving Pollinator Habitat" is primarily targeted to farmers and large landowners, rather than gardeners, but those in the nursery and greenhouse trades who are supplying plants to gardeners might also be interested. Advance registration $30 per person.
Speakers:
• Emily May, Xerces Society for Invertebrate Conservation
• Nancy Ferlow, State Resource Conservationist, Natural Resources Conservation Service
• Steve Munno, Massaro Farm
• Cynthia Rabinowitz, Executive Director of the Northwest CT Conservation District and permaculture designer
• Michael Nadeau, Wholistic Land Care Consultant
• Dr. Kimberly Stoner, The Connecticut Agricultural Experiment Station
• Dr. Richard Cowles, The Connecticut Agricultural Experiment Station
Cost is $40 at the door (includes lunch). For more information: contact Tracy Zarrillo: Tracy.Zarrillo@ct.gov or www.ct.gov/caes/pollinators


"We are drowning in information, while starving for wisdom. The world henceforth will be run by synthesizers, people able to put together the right information at the right time, think critically about it, and make important choices wisely." – E. O. Wilson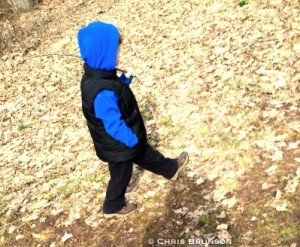 Season Extension with High Tunnels, March 6 to April 10 (with webinars each Tuesday evening from 6:30 – 8 p.m. EST). The ability to add weeks to either end of your growing season can mean attaining a premium for having products available well before (or long after) other local growers. But the structures that make this possible – unheated plastic-covered "high tunnels" or "hoop houses" – can cost a lot, and they bring special management considerations that need to be understood in order to be profitable additions to your farm.

This Cornell Small Farms course is meant for farmers who already have some experience successfully growing vegetables outdoors and are exploring high tunnels as a way to expand the season or improve plant quality. Information will be focused on using high tunnels in colder climates (U.S.climate zones 4-6), but can be adapted to other growing regions.
Many other courses are offered. Here are some basic questions to consider. Is an online course right for me? From aspiring to experienced farmers, there is a course for nearly everyone. Check out our handy chart on the course home page to direct you to the right courses for your experience level. All of our courses consist of weekly real-time webinars followed by homework, readings, and discussions on your own time in an online setting. If you aren't able to attend the live webinars, they are always recorded for later viewing. What do they cost? Most courses are $250, but two people from the same farm may participate without paying extra, and you may receive a $50-per-course discount if you take three or more courses. Additionally, register by January 26 to receive an early bird discount of $25 per course!
Could I qualify for financing? Completing any of our online courses makes you eligible to be endorsed by the Cornell Small Farms Program for up to $10,000 loan at 0% interest through the Kiva US crowdfunding platform. Visit http://smallfarms.cornell.edu/online-courses/; Erica Frenay at (607) 255-2142 or ejf5@cornell.edu or Steve Gabriel at sfg53@cornell.edu.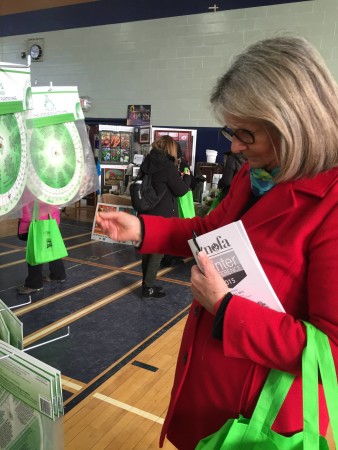 Registration is open for workshops at OrganiConn, Saturday, March 10, at Western Connecticut State University, 181 White St., Danbury, CT. More than 40 organic farm, garden, food, and organic advocacy workshops, keynote speakers and special guests. Some of Connecticut's most creative and generous chefs, plus 60 vendors and exhibitors showing farm products, great gifts, clothes, eco-friendly products, sustainable services. For information see this link to vendor application; email winterconference@ctnofa.org.
Power moves in the direction of hope. – carved into the front facade of The Bushnell, Hartford, Connecticut.
Need a dose of green and/or a plant fix? Logee's in Danielson offers five greenhouses full plus a retail shop – an oasis any time of the year, but especially appealing in winter. Visit to see the 'Ponderosa' lemon tree that has been growing there since 1900. Begonias, rare and unusual houseplants include orchids and carnivorous species. Knowledgable plant people make this a wonderful day trip and an all-time favorite outing.
"The Outermost House" is considered one of the seminal works of today's environmental movements and is one of the reasons that the Cape Cod National Seashore exists today. Rachel Carson said it was the only book that ever influenced her writing. The Cape Cod National Seashore was created on August 7, 1961, encompasses 43,607 acres, and includes ponds, woods and nearly 40 miles of seashore along the Atlantic-facing eastern shore of Cape Cod. Lighthouses, cultural landscapes, and wild cranberry bogs offer a glimpse of Cape Cod's past and continuing ways of life. The Seashore has inspired artists, writers and poets from across the globe. Exhibit and events to celebrate this natural wonder of sea and sky inspiration will be held at Eastham Public Library, 190 Samoset Rd., Eastham, June 30, 2018.

Meriden Historical Society collections include a wide array of beautiful and interesting objects; here is a feature story we did after visiting during a statewide open house event earlier this year. Also related, "Seeing the Past: Stories on the Trail of a Yankee Millwright" by James T. Powers brings to life the industrial past of Connecticut and how it all ties to local history.

Do the right thing. It will gratify some people and astonish the rest. – Mark Twain