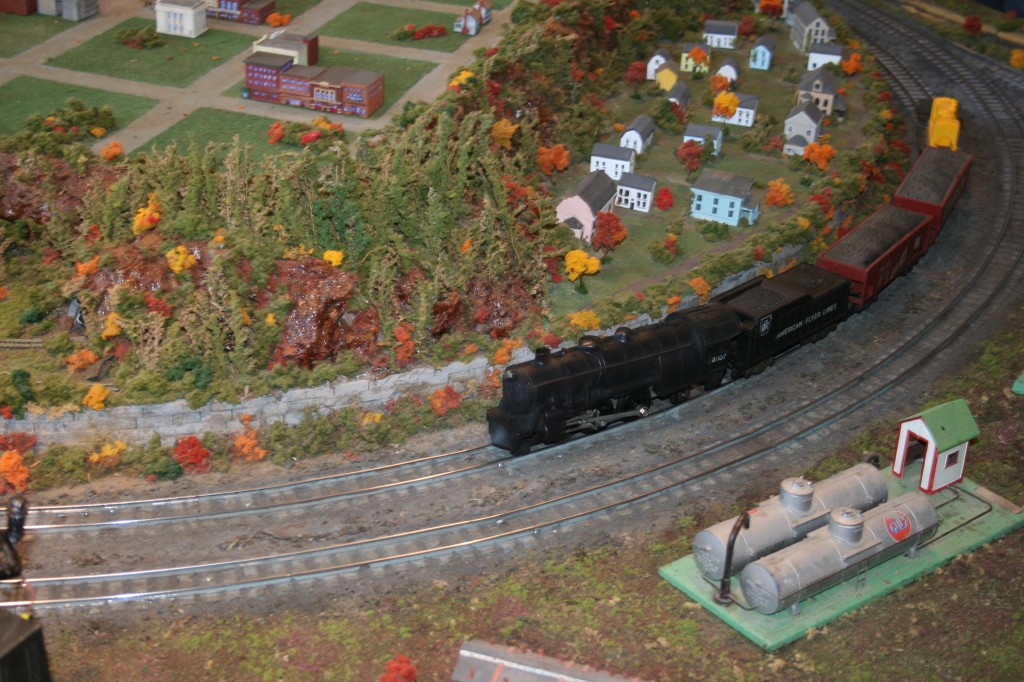 Toy trains are part of the magic that is Christmas. See American Flyer trains run, puff steam, and whistle at the "Mr. Gilbert's Railroad" display at Eli Whitney Museum and Workshop in Hamden, Connecticut.
The aroma of freshly-cut wood greets visitors to the workshop inside the brick structure, which is part of the original Whitneyville complex. That woodsy cedar scent, as I later learned, is part of the workings of the Gilbert American Flyer electric trains inside. Mechanical whimseys such as a magnetic crane, cows that move at the touch of a button, and a big top tent filled with circus performers are all part of the magic of the annual holiday event.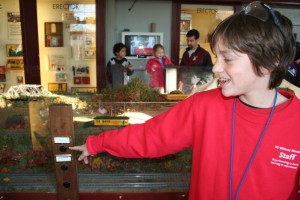 Push a button and a train whistle punctuates the room, much to the delight of adults and children gathered around the landscape and tracks in miniature.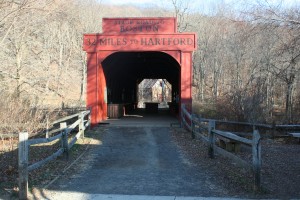 Way back in 1798, Eli Whitney, the inventor of the cotton gin, established the first factory in America for making firearms on this patch of earth that is now known as Whitneyville. And while it's not necessary to know the deep history of the area to enjoy the "Mr. Gilbert's Railroad" annual exhibit through Jan. 9, a dose of information sure adds to a visit.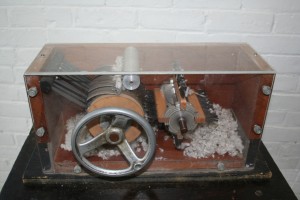 A model of a cotton gin (give it a crank to see it work) is tucked away at the entrance.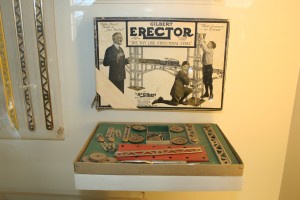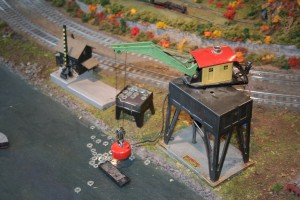 Viewing the trains is free. To purchase a kit to make a wooden train that links together with magnets is $9. These can be crafted in the workshop at the center (paint and materials provided), or taken home.
Donations of trains (any gauge, working or not) are welcome. Call Bill Brown, museum director, at (203) 777-1833 for details. Walter Zawalich, a scientist at the Yale, volunteers his expertise to make the museum trains run and curates the collection.
Visitors may also enjoy the A.C. Gilbert company's other products that are on displays that line the walls. The spark of innovation is the thread that ties past and present together – from Whitney to Gilbert to the present workshop and mission of the center, which is a museum dedicated to inventiveness, the trying and making of things that work.
Hours are Saturday (not on Dec. 25), 10 a.m. to 3 p.m.; Sunday, noon to 5 p.m. and special hours Dec. 27 through Dec. 31. For more about the center, see www.eliwhitney.org.
Between 1909 and 1964, the Gilbert Company was the premiere producer of learning toys in the world. Its showroom in New York, the Gilbert Hall of Science, was an emporium of experimental learning and a forerunner of the modern science museum."