Always something new and special. The Big E keeps on going to Oct. 1, in West Springfield, Mass. Officially known as Eastern States Exposition – New England's Fair – this is an amazing conglomeratation of fun with agriculture and education at its heart. The event sprawls across 175 acres and includes competitions, top-name entertainment, the Coliseum, exhibits, Avenue of States, livestock, draft horses, sheepdog trials, arenas, barns, stages, amphitheater, Storrowton Village, gardens, midway, hidden wonders, more. Food, food, food.
Premier exhibit – new this year – is the re-creation of Michelangelo's artistry on the Sistine Chapel inside the Young Building, 10 a.m. to 10 p.m.
This unique exhibition recreates one of the world's greatest artistic achievements, Michelangelo's renowned ceiling frescoes from the Vatican's Sistine Chapel, reproduced photographically and artfully displayed so visitors may see details up close.
Highlights of the frescoes are presented in their original size and include The Creation of Adam. The exhibit has previously been shown in Montreal, Vienna, Shanghai, Dallas, Munich, and New York.
Eastern States Exposition founder Joshua L. Brooks dreamed of having state buildings at the fair to showcase traditional and new products and attractions that make each New England state unique – and his dream has come true. Clam chowder to baked potatoes, lobster to cheddar cheese, Johnnycakes (stone-ground mix to take home also), cranberries, maple syrup, Morgan horses, Ben & Jerry's ice cream, artisans, unique businesses, agricultural producers, tourism destinations, authors signing books, special events, live music – and so very much more – housed in and around authentic replicas of each state's original statehouse. The land on which these stand is actually owned by each state – so visitors who step foot in each can say they've "visited" each state and technically that is a true statement.
Step inside to sample and purchase local products, and find out more about planning a visit to the state in the future. Questions are welcome and there are racks of brochures, maps, print information, newsletters, magazines for the taking. (Tip: Ask for a bag, and collect what you wish to peruse back home – but on your way out for the day. Shoppers take note – shipping can easily be arranged if there is something that strikes your fancy – but is just too bulky to carry home.)
Coliseum's Horse Pulling Competition, Sept. 18, and Ox Pulling Competition, Sept. 19. Giant pumpkin and squash contest, Mallary Arena 2 – watch as growers weigh in to try to break the giant pumpkin record set in 2016 of 1,677 pounds.
There's also The Big E Daily Parade with the Hallamore Clydesdales and more at 5 p.m.

The Mardi Gras Parade is procession of floats and marching bands, and yes, there will be beads. Check daily schedule when to line up, watch and catch.
The New England Center features photography, sewing, knitting, beading, crocheting, spinning, hand weaving entries, plus contests held during the fair.
The Mallary Complex is the hub of the fair's agricultural shows, demonstrations, contests, and displays. That's where to find the butter sculpture, new each year, and sponsored by the Massachusetts Dairy Promotion Board. More than 600 pounds of butter, donated by Agrimark/Cabot Creamery, are used for the creations housed in a specially designed refrigerated display case located under the Mallary Rotunda.
Sculptors Jim Victor and Marie Pelton are the food artists behind the magic of The Big E's butter sculpture. The duo creates original food sculptures across the United States. While their primary medium at The Big E is butter, they have used a wide array of edible items in their other work.
The Big E Wine Barn, and a newly created Farm Gate are located a short walk away.

There's a midway that is spectacular. A petting zoo. A museum, special displays and exhibits. A Mardi Gras parade. Clydesdales on parade. Storrowton Village, which is like another world inside the fair – and entertainment on the green there is also offered.
Stop and notice the over-the-top plantings all over the grounds – for a gardener, this is a treat just to view so many blooming plants plus tropical accents.

The best way to find out what's going on is to stop at one of the information booths – pick up an official program (fee is usually about $5, but ask) and select your own "must-see" places. The guide includes a map; people at each information booth are wonderful at helping visitors find their way. Ask about their favorite places or hidden places to eat – in the past have found many places that may have been missed if that question wasn't asked.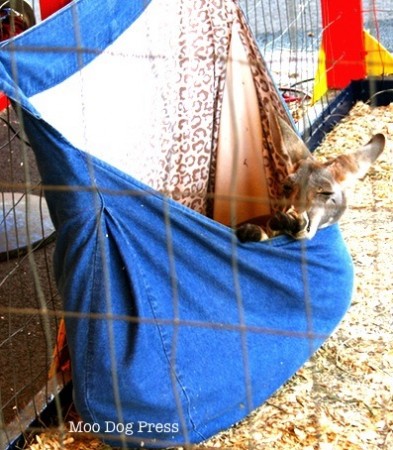 Daily events linked here. Coliseum events linked here. Admission is $15; 6-12, $10; 5 and younger, free. Special discounts, state days, evening rates, etc. – linked here. For those who do a little research, there are many good deals if you know about them ahed of the visit. For instance, a 17-Day value pass is $40 for adults and $20 for children ages 6-12. Value passes are available online now through Oct. 1 and at Big Y. Parking is $10; you will also see privately-owned lots (fees vary) on the way in.

Editor's note: For more about the history of the event, here's a link to a two-part story from 2015.