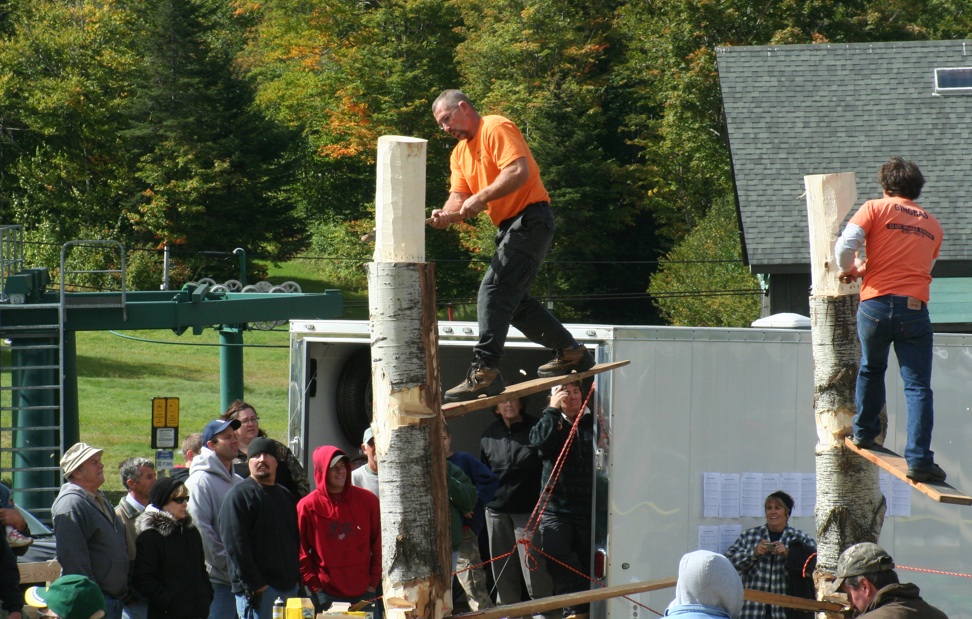 The autumnal equinox is Sept. 23, when daylight is equal to night and the seasons swing from the glory of late summer into crisp days of fall. Time to chop wood, lace up boots, find the sweaters and jackets. After work is done, the cooler weather beckons. Pick some apples, taste freshly-pressed cider, enjoy the show at a country fair. Here's a stew of New England ideas to spark your own journey whether you stay local or head for the mountains or shoreline.
Lumberjacks from New England and Quebec will compete in two-person crosscut, log roll, ax throw, bow saw, obstacle pole buck and more backcountry skills at the North Country Grand Lumberjack Challenge on Saturday, Sept. 11 and Sunday, Sept. 12, at the Balsams Wilderness Ski Area in New Hampshire.
Helicopter rides, a pie eating contest and plenty other offerings round out the day. A portion of the proceeds will benefit the Wounded Warrior Project, a nonprofit founded by a group of veterans and friends who took action to help injured service men and women of this generation. Admission is $5; children under 12, free. For details call (800) 255-0600.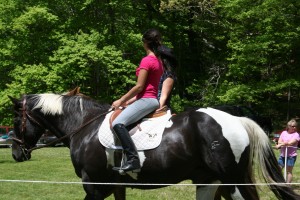 Another fun event to benefit people doing great things is the High Hopes Hoedown on Saturday, Sept. 11, in Lyme, Conn. Local volunteer fire departments from the shoreline region hook up for some friendly competition (fun to watch). There's also face painting, jewelry making, dressing up in a costume for a fun photo shoot for the small fry plus live country music and an Outback Steakhouse barbecue picnic supper to round off the day. Cost is $25, $5 for children; younger than 6. free. This is a fundraiser for the programs and people of the therapeutic riding center, 36 Town Woods Rd., 2 to 8 p.m. Limited tickets left, call (860) 434-1974.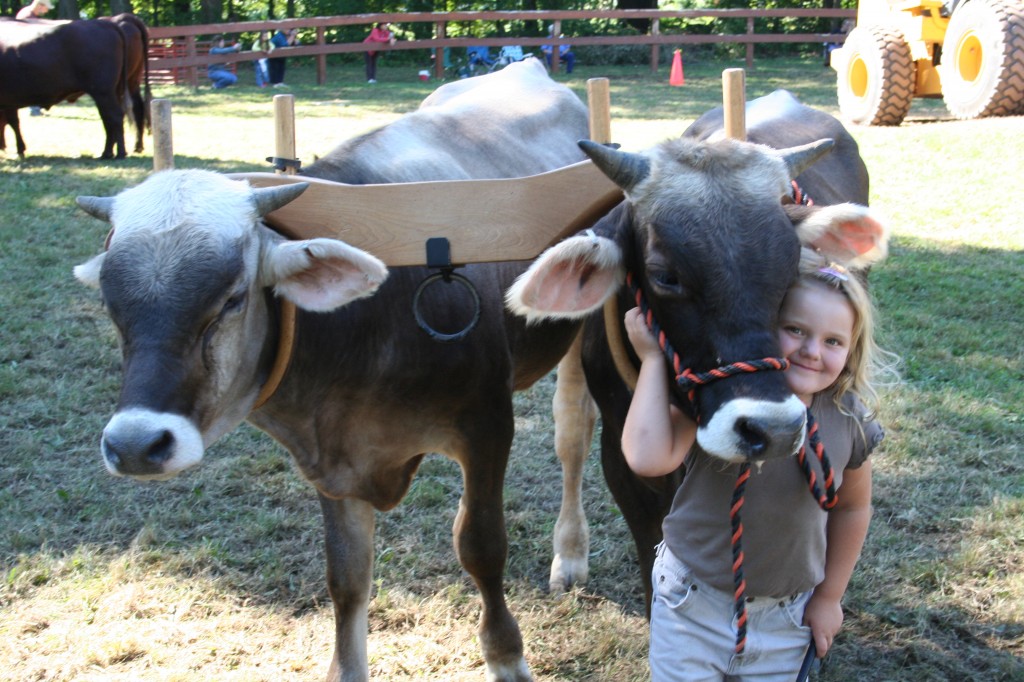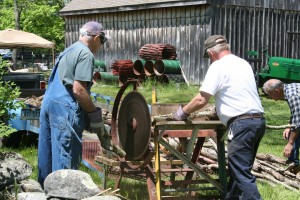 For fairs in Connecticut, choose from the Hebron Harvest Fair, North Haven Fair, Bethelem Fair, Wapping Fair. Well, it is September, and that means time to enjoy fair food, watch the pulling contests, check out agricultural exhibits and booths, or enjoy the live entertainment. Here's the link to the International Association of Fairs and Expositions (IAFE) which offers a searchable database to find one by state or date. Connecticut fairs, www.ctfairs.org.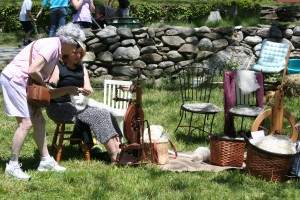 "Jammin" is the theme for the Community fair in Marlboro, Vermont, Sept. 11. Wear your jammies, listen to jammin' music and taste country jam with food vendors, games, and craft displays. Find the fair at Muster Field, Ames Hill Road, 10 a.m. to 4 p.m. or visit www.marlboro.vt.us.
Saturday and Sunday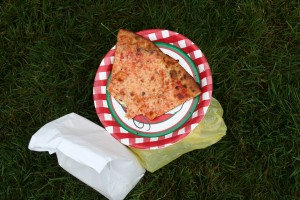 "Life is a buffet, and most poor suckers are starving to death." – Aunt Mame
Taste of Mystic offers a way to sample Mystic's great culinary offerings downtown on Cottrell Street, Saturday, 11 a.m. to 9:30 p.m.; Sunday, 11 a.m. to 5 p.m. Visit www.mysticchamber.org for details. Live music.
Norwalk Oyster Festival celebrates the briny (and tasty) mollusk with a Kid's Cove activity area, juried arts and crafts show, a food court, harbor cruises, tours, and the tall ships Quinnipiac and Soundwaters. Saturday is Pirate Day, when children wearing pirate garb are admitted free with each adult admission; Sunday is Family Day. The festival runs from Friday through Sunday in East Norwalk, Conn. Call (203) 838-9444 for more information.
And there's still time to walk and browse the acres of interesting "stuff" and antiques at the Brimfield Antiques Show ongoing through Sunday Sept. 12. Find it at Route 20 in Brimfield, Mass., early morning until dusk. Free; for details visit www.brimfieldshow.com.On-the-Green Art & Craft Show features 200 award-winning exhibitors from around the U.S. plus a food court on the Hubbard Green, Main Street, Glastonbury, 10 a.m. to 5 p.m. Details at www..glastonburyartguild.com. Free.
Or, Another Weekend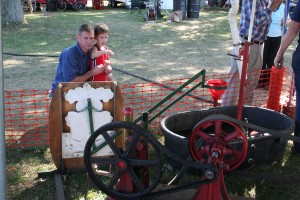 The 30th annual Tobacco Valley Flywheelers Show is Sept. 18 and 19 at Haddam Meadows State Park, Connecticut. Tractors, farm machinery, good food, family fun. Here's the link to the group's site for details. (More about this next week.)
Shipwrecks! On-Water Tour happens Saturday, Sept. 18, in Vergennes, Vermont. There are more than 300 historic shipwrecks at the bottom of Lake Champlain, and a tour boat will take visitors on a "dive" using a Remotely Operated Vehicle (ROV). The robotic camera sends back real-time video to an on-board monitor. Pre-registration is required for the tour that leaves from Lake Champlain Maritime Museum, 11 a.m. Cost is $22; youth, $18. Details at www.vtarcheology.org.
Museum of Curiosities in Warwick, Rhode Island, will host a three-day showcase of their interesting (to say the least) inventory on Sep. 24 to Sept. 26. Check out oddities that range from the world's smallest Buddha, a lock of Elvis's hair to two-headed animals and a preserved human hand. Find it all at Monster Mini Golf, 33 Lambert Lind Highway. Details? Call (401) 921-5472 or visit www.monsterminigolf.com.
Downtown Culinary Tours happen on selected dates now through October in historic downtown New Haven. Stephen Fries, food columnist and professor of hospitality management, leads the way. Depart from John Davenport's Restaurant at the Top of the Park (Omni New Haven Hotel at Yale), 10:45 a.m. Cost is $59. For dates and tickets still available, call (203) 777-8550.