Profile of Stone
"Washington's Head. When looking at the cliff from Route 71, look at the right edge of the cliff. There you'll see the Old Man of Meriden – or better known as Washington's Head."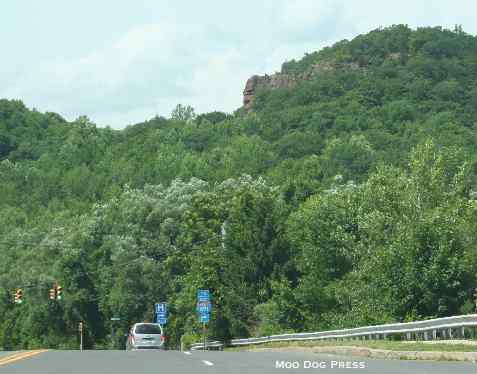 Note: This narrow pass between mountains is known as Cathole Pass and is frequented by rock climbers and those who love bouldering.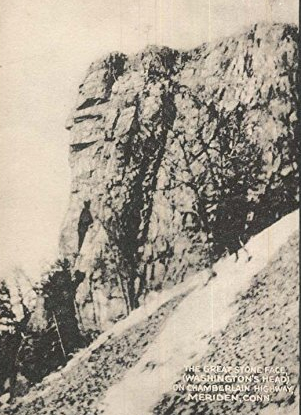 Consider this: How many places in Connecticut are designated as a National Natural Landmark? Here is a link to the places on that list.
The National Natural Landmarks Program was established by the Secretary of the Interior in 1962, under authority of the Historic Sites Act of 1935 (16 U.S.C. 461) to "identify and encourage the preservation of the full range of geological and biological
features that are determined to represent nationally significant examples of the Nation's natural heritage. Potential sites are evaluated by qualified scientists and, if determined nationally significant, recommended to the Secretary of the Interior for designation. Once a landmark is designated it is included on the National Registry of Natural Landmarks."
The National Registry of Natural Landmarks includes nationally significant geological and biological features in 48 states, American Samoa, Guam, Puerto Rico, and the Virgin Islands.
Of the landmarks currently listed on the Registry approximately one-half are administered solely by public agencies (e.g., Federal, State, county, or municipal governments), nearly one third are owned entirely by private parties and the remaining are owned or administered by a mixture of public and private owners. Because many natural landmarks are privately owned and/or not managed for public access, owner permission must be obtained prior to visitation.
Designation in no way infers any right of public access.