Stand on earth, inhale the air, remember that your human form is (more or less) composed of 50 to 75 percent water. Everything is one big cycle, re-used and endlessly moving from one form to another.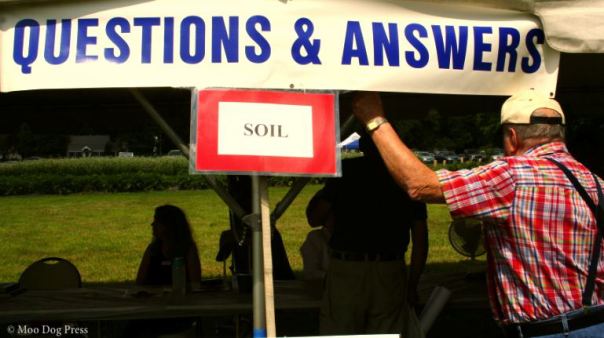 So. Let's revisit a summer's day for a veritable who's who of environmental stewards, farmers (niche markets to large) and those who work with soil, trees, entomological studies, applied science. The intertwining of life so to speak – and consider this: the USDA joins nations from across the globe to kick off a celebration of the International Year of Soils in 2015.
After all, where would we all be without soil? In the Connecticut River Valley and the northeast, the fertile loamy good stuff underfoot may be taken for granted, but not by anyone who grows with these riches. Having lived elsewhere in the United States, I will attest to the fact that not all soils are created equal and resulting crops will taste different.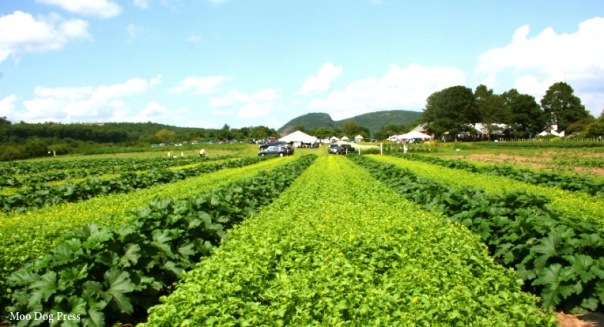 By the way, the USDA Natural Resources Conservation Service (NRCS) is America's agency for soil conservation, classification and studies and was born amid the wake-up call that was the Dust Bowl era of the 1930s – caused by a combination of over-cultivation farming methods, drought, and record-breaking temperatures. Much has been learned since them, but we all have a ways to go to work with not against Mother Nature.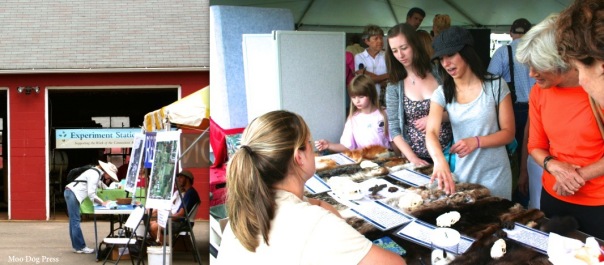 While the world outside is locking up for winter, here's a look at summer's lushness, a smorgasbord of life at the annual Connecticut Agricultural Experiment Station (CAES) Plant Science Day on the Lockwood Farm. "To put science to work for society, The Connecticut Agricultural General Assembly chartered The Station to investigate plants and their pests, insects, soil, and water. Inspired by Samuel W. Johnson, professor of agricultural chemistry at Yale University, and established in 1875, The Connecticut Agricultural Experiment Station is the first in America and remains a separate state agency. Initially located at Wesleyan University and later at Yale, The Station moved to its current site in 1882."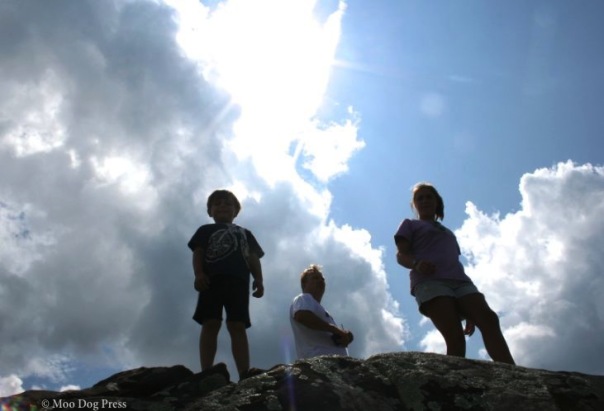 Speaking of soil, the Wisconsin Glacier sculpted the land of the farm more than 10,000 years ago and left behind "moderately well-drained Watchaug loam and shallow-to-bedrock Sunderland fine sandy loam" to serve as an outdoor laboratory for Experiment Station scientists who conduct research to learn "how to manage plant pathogens and insect pests of agricultural crops and trees. Scientists also evaluate new crops for Connecticut, test fruits and vegetables, and evaluate crops for biofuel."


Lockwood Farm has a bird and butterfly garden that is accessible to all and is a popular spot for visitors. On the first Wednesday in August each year, citizens can meet scientists and staff and learn about experiments at Plant Science Day, the station's annual open house. Nearly every age from newborn to well-seasoned may be seen interacting with scientists and staff – an amazing opportunity for access. Hands-on science includes plenty of fun – no one who mixes up goop with their bare hands will ever forget how simple ingredients combine to create something a free-flowing solid something else.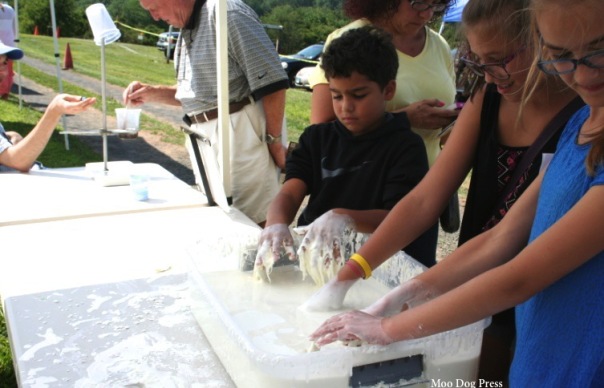 Ice cream comes scooped up and served free (donations only) were a delicious tasty treat produced by local farms known collectively as The Farmer's Cow.
From learning about invasive insects to see beautiful displays of social insects plus working honeybee hives – the expansive acres of the farm allowed for interaction with vendors about local products, courses, hikes, groups, clubs, associations – programs for schools and a wealth of sources. The pollinators garden pathways provided a serene retreat to walk or find a bench to watch bees and butterflies and other pollinators do their work – also a place for inspiration for a garden of your own. The scientific studies are life in progress – grape cultivars, a grove of chestnuts, fig trees in pots. While it may not be possible to absorb a percent of all that is on display and growing, a visit is sure to provide a glimpse of what goes on here year round.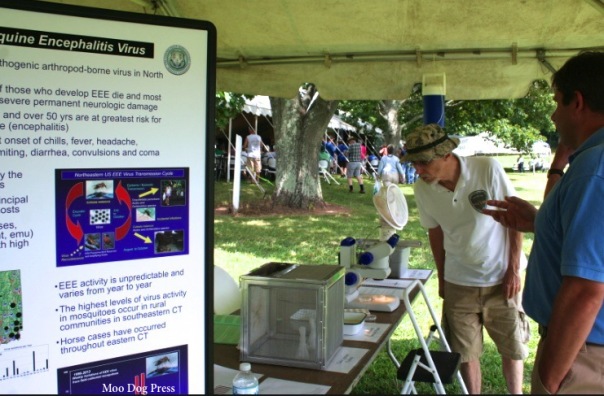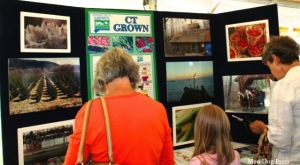 Good people to know. The Experiment Station Associates was founded in 1990 to support the work of the CAES and make its research programs and many services better known. The associates assist at such station events as the annual Plant Science Day and Spring Open House. They also organize informative field trips and produce a news bulletin covering the station's scientific activities. New members are always welcome, by the way. For information, contact Will Rowlands, president of the Experiment Station Associates, at (203) 216-6117 or ctgardener@optonline.net
Coming up: Yearning for ocean air, a drive leads to exploration of a 42-acre park, once proposed for a 140-unit adult housing development – and a story.