Ag Events & Let's Go
Sometimes while hunting up one story, another shows up instead. That is serendipity, how something marvelous and memorable can arise from what usually is a dreaded and somber event. The tale of a family and how they honored his life and work in a very special way, coming up.
The 104th Connecticut Agricultural Experiment Station Plant Science Day, Wednesday, Aug. 6, at the Lockwood Farm, Hamden. Free and open to the public (no animals please), starting at 9:30 a.m. Century Farm Award presentation will go to Holdridge Farm Nursery of Ledyard. Barn displays, field and exhibits plus technical demonstrations include honeybees, compost how-tos. Plant diagnosis, insect identification; questions answered. Children's activities. Lockwood Farm bus tours. "Climate Change and Agriculture: No Longer Business as Usual" will be presented by Dr. Mike Hoffmann, director, Cornell University Agricultural Experiment Station, associate dean, College of Agriculture and Life Sciences and professor, Department of Entomology, Cornell University.

The Middlesex and New Haven County 4-H Fair is family fun; Friday, Aug. 1, Saturday, Aug. 2, Sunday, Aug. 3, Durham fairgrounds.
If you care about where your food is grown and want to absorb what's going on with farmers, communities, families in the region – consider watching this video about the upcoming NOFA Summer Conference. Because Elaine Ingham, soil scientist and founder of Soil Foodweb Inc., is the keynote speaker at the family-friendly NOFA Summer Conference, Aug. 8 through Aug. 10, in Amherst, Mass. All sorts of activities geared for children and teens, live animals to meet, a country fair, seminars, info-swapping opportunities. Budget-conscious accommodations include camping and dorms. There's even scholarships and creative ways to get you there if funds are tight. All the details at www.nofasummerconference.org.

Sign up for workshops on farming, gardening, land care, nutrition, food politics; 100-plus exhibitors.
Register now for "Tidepool Trek" with Audubon Environmental Education Center, 1401 Hope Street, Bristol, Rhode Island,
Aug. 7
. Explore the real life of a rocky shoreline of Narragansett Bay. Adults must accompany children.
Pre-registration is required
; fee is $7 per child. More information at this
link
. The annual Mystic Outdoor Art Festival is
Saturday, Aug. 9
and
Sunday, Aug. 10
features two miles of creativity along the streets of historic downtown Mystic. More than 250 artists and artisans. Family friendly and walkable – head for Children's Art Park for face painting, fish prints, bubbles, hula hoops, bean bag toss, funny photo boards, nautical knot-tying how tos and more.
Taste what sun, good soil, time and an attentive bunch of people can achieve.
The 8th Annual Shoreline Winefest is Saturday, Aug. 16 and Sunday, Aug. 17 at Bishop's Farm Market on the Boston Post Road in Guilford, where you can purchase wine made from their fruits and farms in the state seven days a week. Or go for a tour of the winery on Saturdays.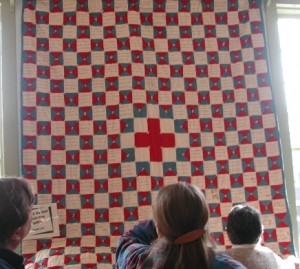 The League of NH Craftsmen's Fair is Aug. 2 through Aug. 10 at Mount Sunapee Resort, Newbury, New Hampshire. One of the most prestigious craft events in the USA. Adults and children can sign up for workshops ahead of the event.
Milford Oyster Festival, Aug. 16, features briny wonders to slurp, harbor activities, entertainment for all ages, car show, canoe and kayak races, children's games. Taste the oysters grown from Maine to Virginia.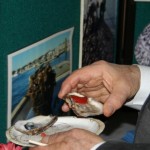 Blackberry Festival at White Silo Farm, Sherman, Conn., Aug. 23 and Aug. 24. Farm museum, winery and field tours throughout the day. Music on Saturday, 1 to 4:30 p.m. by Al Rivoli; music on Sunday, 1 to 4:30 p.m. by Martin Meyer and Kayla Schine. Family event and farm-grown blackberries. Free admission; charge for wine and food.
The Connecticut Wine Trail is 24 vineyards with tasting rooms where visitors can sample a portfolio of wines; some offer tours as well. Call (860) 334-4774 or visit www.ctwine.com. Tours are generally free, with a charge for tastings.
"Survivor Skills" workshop for ages 10 years old and older and their caregivers. Map reading, orienteering, how to pack a backpack, on Aug. 13, 10 a.m. at Sessions Woods Wildlife Management Area, Burlington. Free, but pre-registration is required. Call Hillary Clifton, (860) 675-8130.
The Connecticut Forest & Park Association offers a bevy of informative and fun programs. Here's the
link
to additional information and listings to hit the trail and explore more of life.
Consider starting a tradition to save your own seeds. Here is the link to an online guide about how and why. If you are seeking non-hybrid, non-GMO, non-treated and non-patented seeds (1,600 types including heirlooms), stop in to visit Comstock Ferre & Company in Old Wethersfield or check out their parent company, Baker Creek Heirloom Seed Company, online.
"Be faithful to that which exists within yourself."

― André Gide
Good dog. Now let's go for a walk.