Let the river run. Go see how spectacular it is any day of the week. Walk to the edge, get your toes into some coolness, paddle your choice of watercraft, just savor this natural wonder. Many may make it for granted, but one outing on a tributary to see the richness of life these waters support and shape – hard not to be hooked.

The Connecticut River Watershed works year-round for this long, tidal river and all that connects to it. Join their efforts on Wednesday, June 29, 6 p.m., for a Paddle with a Purpose/Water Chestnut Pull. Water chestnut is an invasive plant wreaking havoc on native species and interfering with recreation on rivers. Join Northfield Mountain and the Connecticut River Watershed Council for this team effort. Meet at the Barton Cove Canoe and Kayak Rental Office in Gill, Mass. Pre-register at (800) 859-2960.
"Since 1952, we've been leading the way to restore and protect the Connecticut River. Flowing through New Hampshire, Vermont, Massachusetts and Connecticut, the river is critical to our region's future."
For an overview of the might, power, scope, and the interconnected people working together for the Connecticut River (which begins as a trickle near Canada and flows through four states to meet Long Island Sound) – visit the council's site – linked here. This is a watershed of approximately 11,260 square miles populated by some 2 million people, who live, work, play in and around its waters – impacted by all human activity including drinking water and wastewater, lawns and gardens, farms and businesses.
The Connecticut River Watershed Council is working with
River of Words Along the Connecticut River
, and Art for Water to gather "personal narratives about New England's longest river through the Stream of Conscience art project. … We engage the public in a dialogue about their relationship to the Connecticut River and what the river means to them, their communities, and their families."
Here is a description of the project: "The Stream is made of torn pieces of cover-weight paper on which participants write their aspirations, thoughts, and feelings about their river. The individual pieces of paper with participant's river stories are then used to build a site-specific art installation of a river, which will be created at the culmination of the project. We provide all the materials and the completed paper fragments belong to the Stream of Conscience project. Individual voices will join hundreds of others of all ages to have a direct influence on state and federal decision makers." For more information about bringing this project to your group, summer camp, school or business, call Colleen Bent, (413) 772-2020.
Think about water (and the lack of rain) along the way to and from activities and while out and about. In the Northeast, we may take this plentiful resource for granted, but many other regions do not. And that is a plus in the case of vehicles collectors crave – an arid region means less rust and damage due to salt and weather conditions.
Barrett-Jackson Northeast Auto Auction at the Mohegan Sun is the first time the "world-class automotive lifestyle event" has been to the region.
Or check out the Northeast Reining Horse competitions at Eastern States Exposition Coliseum, West Springfield, Mass., – various dates through July, linked here. Free. (There is a protective berm along the riverside of the grounds by the way; most don't notice it.)


"Reining is a western riding competition for horses where the riders guide the horses through a precise pattern of circles, spins, and stops. All work is done at the lope (a slow, relaxed version of the horse gait more commonly known worldwide as the canter), or the gallop (the fastest of the horse gaits). Originating from working cattle, reining is often described as a Western form of dressage riding, as it requires the horse to be responsive and in tune with its rider, whose aids should not be easily seen, and judges the horse on its ability to perform a set pattern of movements. The horse should be willingly guided or controlled with little or no apparent resistance and dictated to completely. A horse that pins his ears, conveying a threat to his rider, refuses to go forward, runs sideways, bounces his rear, wrings his tail in irritation or displays an overall poor attitude is not being guided willingly, and is judged accordingly." – Wikipedia
This video shows the nimble agility of 2012 NRHA Derby Open Champs – Spooks Gotta Whiz and Shawn Flarida.
As defined by the National Reining Horse Association (NHRA): "Reining is a judged event designed to show the athletic ability of a ranch type horse within the confines of a show arena. In NRHA competition, contestants are required to run one of 13 approved patterns. Each pattern includes small slow circles, large fast circles, flying lead changes, roll backs over the hocks, 360-degree spins done in place, and exciting sliding stops that are the hallmark of the reining horse."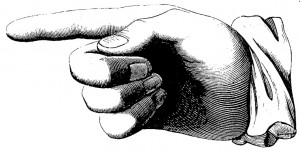 Should you want to see pro action and the spectacular slides that call for superb teamwork between horse and rider, the 2016 NRHA Derby is ongoing through Saturday, July 2, Oklahoma City, OK.