Is it worth it to say no to the world's pressures to spend time with your children, grandchildren, a person who needs attention? Yes. This is among the greatest gifts and the most important work in the world. In giving of your time and yourself, the world is rediscovered.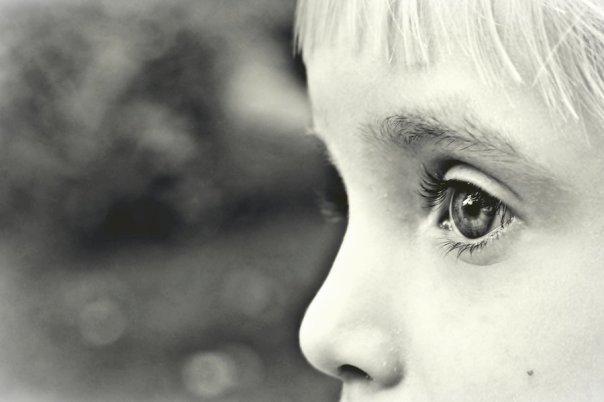 For example, my dad (gone from this earth, always in my heart) used to take me mushroom hunting, along with his brother, my uncle, who seemed to just enjoy the outing. My father would park the car in places I have no idea how he found – dirt roads that narrowed to winding trails that led to hidden glens. The excitement built as we tramped along in the soft quiet, farther into the heart of the woods.
Space and time stopped. The ground underfoot was soft with old leaves, pine needles. Only birds flitted overhead and a nearby brook gurgled out of sight. The air was delicious, alive. Brown paper bags tucked under our arms, onward we'd go, dad leading the way. He was clear to explain what our quarry was – and that once spotted the mushrooms were not to be picked until he'd verify them. (When there was any doubt, he'd pass.)
Those times are but memories now. Both my irreplaceable dad and my uncle are gone. However, the crunch of leaves and woodsy earthy aromas, the wonderland of hidden glades, rocky outcroppings, lines of old stone walls, sometimes an old cellar hole or deep depressions from huge fallen trees now sprouted up with small seedlings – these indelible memories stay with me.
The discoveries of clumps of what he called "stumpies" – the unblemished brown-topped, white-gilled types were true finds. His sharp knife cut the stems and in the bags they'd go to later be made into mushroom stew by my mom. Sometimes the fungi were nibbled and filled with tiny bugs; these were left behind.

Dad had a friend who knew mushrooms and sometimes we'd stop by his house. I'd sit in the car and observe the conversations and interaction; I'm pretty sure much more than mushrooms were discussed.
How I loved the hikes we'd take along trails that wound along the foot of a traprock mountain. The path took us all by hemlocks and huge boulders, old pastures to the left going in, the rock jumbles to the right. My older siblings would peel off to climb these massive rocks which I later learned were shorn off the mountain's face. Dad always carried a pocket knife and had a hand full of hard candies or an apple, nuts, something edible to munch and share along the way. Being the youngest and with the shortest legs, it was work to keep up with the pack. Yet the smell of the woods and rock (yes, rock does has its own wonderful scent), the sights of old tangles of barbed wire and a heap of junk (a nearby farm's bone yard) – well, the thrill is still fresh after decades have passed.

Someone had used the wooden fence posts to set up targets – the resulting shards of glass scattered in patterns on the ground were mute evidence to hours of fun someone had setting up and knocking things down. Can't do that anymore, at least not where it once was done.
All things must pass. The memories and stories remain.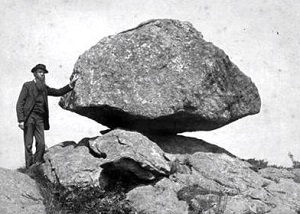 See the man in this photo from the East Lyme Historical Society? He is gone, the rock remains and you can read about it and other landmarks in a new book, Factories, Farms and Fishes Too: Historical Photographs of East Lyme Connecticut with more than 225 photos inside. It can be yours for $20 and is available at the Thomas Lee House; the East Lyme Public Library, 39 Society Rd.; the East Lyme Town Clerk, 108 Pennsylvania Ave., Niantic; the East Lyme Police Department, 278 Main Street; and the Book Barn, 41 West Main St., Niantic.
Life is one big circle and all interconnects, yes it does; hold on to the good and let the awful stuff go.
Stopping by Wickham Park in Manchester, a discovery of an ingenius mechanical method to produce frog sounds – percussion amphibians – are someone's creativity made real then shared with the public at large – what a delight. Here there are as seen in the garden that day.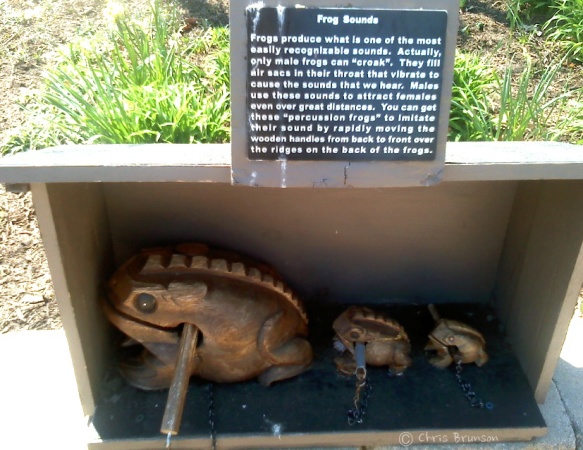 Inspired by that whimsey, recently I found myself chanting this old jump rope song to share with the next generation:

My mother, your mother lived across the way,
Eighteen, nineteen East Broadway.
Every night, they'd have a fight
And this is what they'd say:
Acka-backa soda cracker
Acka-backa boo.
Acka-backa soda cracker
Out goes you!
Upon hearing this ditty, a two-year-old child will say again with delight. He or she is learning language by having fun. All it takes is sharing your time and yourself. My mother had time and read to all her children and grandchildren, gifting them with Golden Books, all sorts of books. And her attention.
The joy of hearing rhymes over and over again helped me recognize specific words which unlocked the mysteries of reading – and that opened up the world.
Re-reading Little Big Man by Thomas Berger – available in a special 50th anniversary edition with an introduction by Larry McMurty of Lonesome Dove fame – the main character Jack Crabb listens to his adopted father Old Lodge Skins say "the grass feeds the buffalo, the buffalo feeds me, when I die I feed the earth and the grass grows to feed the buffalo" – paraphrased, but you get the idea.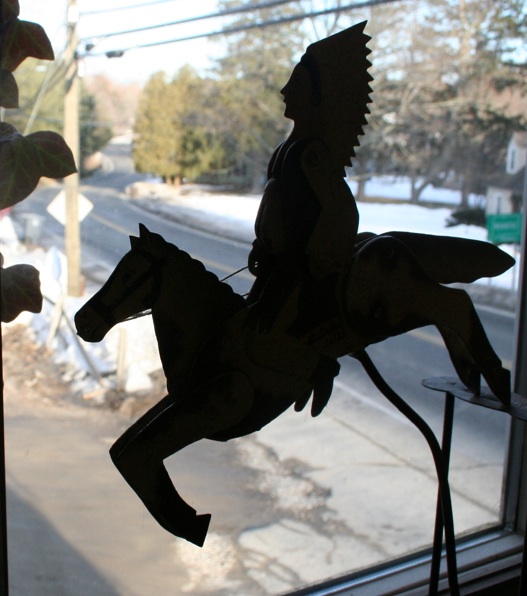 Having eaten squirrel, rabbit, deer that ethical hunters have brought home and field dressed themselves, then cooked with care – I will testify that these are some of the most memorable and tasty meals in my life. (Yes, it's true.) It is no small feat to get a squirrel, never mind enough to furnish a meal for two. A wily dog known as a feist is a most welcome partner in the process; the squirrel skirls around a tree avoiding the dog but providing his master with a much better view. Ethical hunters are to be admired in my opinion – they are patient, know the woods and habits of their quarry. They take what they will eat. That's all.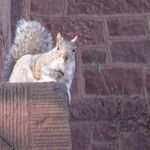 Don't knock it unless you've actually sampled the goods. A long time ago in rural Florida, a feast of batter-dipped squirrel converted me. Though far removed now from the deep country, I now use all that was learned on hunts to find stories instead. The love of time-honored ways and lore of the land remains.