Columbus Day weekend approaches. The glorious spectacle of autumnal leaves is here, right now. Look up.
You know, Christopher Columbus didn't actually find what he was looking for – instead, he discovered something new – and kind of by accident. The indigenous people already living in the Americas may not wish to celebrate the date of his arrival – Oct. 12, 1492 – at all. No one could fault them for that.
Why not set out yourself and see where that trek leads? Most destinations in the Northeast are reachable by vehicle within a few hours. No telling what will be found along the route. Quirky flotsam and jetsam of life may still be found in the foothills, crooks and crannies of the region. Carved, crafted, built structures that reflect the people who live within. The diversity of farms, products, people and terrain – from the Atlantic to Long Island Sound, lakes, streams, ponds and mountains – includes:
A visit to the Bridge of Flowers in Shelburne Falls, Mass., is free; open until the end of October. Go soon, though, since cold mornings do inhibit the blooms of the bridge. An amazing place to visit – even to see what creative re-use of a span of transportation history can do for attracting visitors. "In 1928, some had an idea…" Go see how an odd idea grew and bloomed. (No dogs are allowed on the bridge, but there are plenty of places nearby to take a walk.)
Then there is a place devoted to dogs and their people – Dog Mountain, Vermont. Go see for yourself at the Fall Dog Party at Dog Mountain, Saturday, Oct. 10, noon to 4 p.m., St. Johnsbury, Vermont. Bounce house for children, door prizes, food, dog contests, and live music.
Breathe deep at the Garlic & Harvest Festival at Bethlehem Fairgrounds, 384 Main St. North (Route 61), Bethlehem, Conn., Saturday, Oct. 10 and Sunday, Oct. 11. Then try a spoonful of garlic ice cream. Sit in for garlic cooking demonstrations or the how to grow garlic lectures. Free samples at many booths. Rides and games for children. Admission, $8; $7, seniors; $1 children younger than 12. Plenty of food vendors too.
Cultural Survival Bazaar, Saturday, Oct. 10 to Monday, Oct. 12, 10 a.m. to 5 p.m., Amherst Common, Amherst, Mass. Rain or shine. Indigenous artists, performers, handmade products, fair trade items. Free live music performances, presentations, Native American storytelling, educational displays, craft-making demonstrations, ethnic cuisine.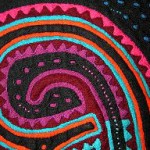 Cranberry Harvest Celebration at A.D. Makepeace Co., 158 Tihonet Rd., Wareham, Mass., Saturday, Oct. 10 and Sunday, Oct. 11. Demonstrations of harvesting and cooking these bright berry beauties. Juried crafters and vendors under a tent. Paddleboat rides on Tihonet Pond, food vendors, live music. Some activities have fees or a donation. Parking and shuttle transportation are free.
Apple Days at Old Sturbridge Village, Saturday, Oct. 10 through Monday, Oct 12. Visit the heirloom apple orchard,later watch the ox-powered cider mill in operation. Admission fee.
Southington Apple Harvest Festival, apple-y goodness and arts plus crafts and family fun: Friday, Oct. 9 through Sunday, Oct. 11. Go for the fritters, or a warm apple crisp topped with vanilla ice cream. Walk along the main street to check out arts and crafts at the many, many vendors; stay awhile for the people watching. Apples are at the heart of the festival, but lots more to enjoy from fun contests, children's activities, carnival rides, all types of food.
Old bottles are neat – and have a language of terms to describe their condition, form and function – blob top, pontil, dimple, pressed, crazed, checked. Learn more at the Keene Bottle Show, Sunday, Oct. 11, 9 a.m. to 2:30 p.m. at the Keene High School, 43 Arch Street, New Hampshire. Thousands of bottles and related collectibles for sale. FYI: Keene and nearby Stoddard were two of five New Hampshire towns where glass was made between 1780 and 1886. Admission, $3.
Cape Ann Artisans Open Studio, Mass., Saturday, Oct. 10 to Monday, Oct. 12, 10 a.m. to 5 p.m. Free. Visit studios and meet the artists Columbus Day weekend along the coast of Cape Ann from Rockport and Gloucester as 21 artists and artisans welcome visitors to view their paintings, sculpture, mosaics, photography, pottery, jewelry, and other wonderful creations. Brochure (PDF) with map linked here.
A Harvest of Quilts, Saturday, Oct. 10 and Sunday, Oct. 11, 10 a.m. to 7 p.m., at Peoples Academy Gym, 202 Copley Ave., Morrisville, Vermont. The 100 quilts on display were created by Common Threads Quilt Guild members. Vendors, a quilt raffle, door prizes.
Spinning, knitting, weaving, felting – demonstrations, fiber and yarn galore at Halcyon Yarn open house, Saturday, Oct. 10, Bath, Maine.

John James Audubon 1780-1851
Some men live for warlike deeds,
Some for women's words.
John James Audubon
Lived to look at birds.
Pretty birds and funny birds,
All our native fowl
From the little cedar waxwing
To the Great Horned Owl.
Let the wind blow hot or cold,
Let it rain or snow,
Everywhere the birds went
Audubon would go.
Scrambling through a wilderness,
Floating down a stream,
All around America
In a feathered dream.
– Stephen Vincent Benet