Ag Events & Let's Go
The annual Tobacco Valley Flywheelers show at Haddam Meadows State Park continues on Sunday, Sept. 21. Tractors, flea market, hay wagon rides, operating displays, farm machinery, innovation in the form of machinery, vintage cars, at least on Willys Jeep. Free admission and parking. Take a ride on the railcars near the entrance of the park; suggested donation is $5 – the fun of zipping down the rails is unforgettable.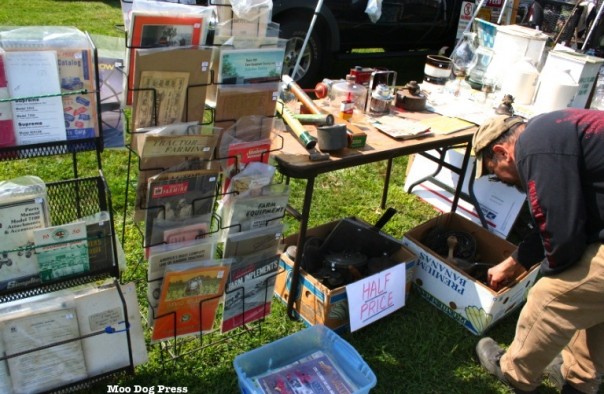 Guilford Agricultural Fair, on until Sunday, Sept. 21. Daily entertainment, pony draws, donkey and mule show, tractor pull, spelling bee, llamas, horse pulls. Admission, $10.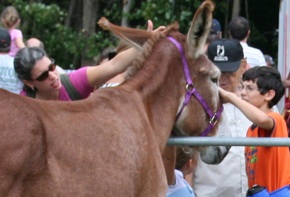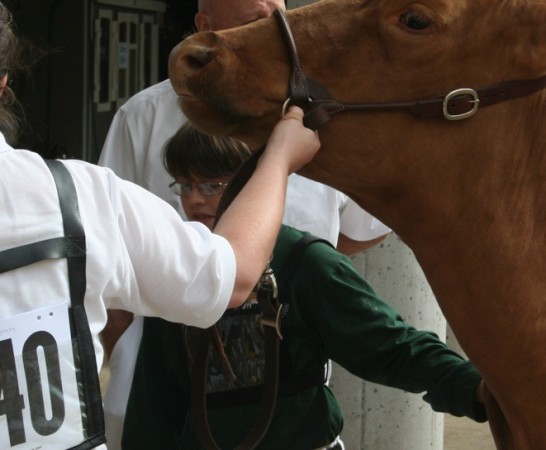 Orange Country Fair (Connecticut), Saturday, Sept. 20 and Sunday, Sept. 21. Tractor pulls, pancake breakfast, traditional exhibits, family fun. Admission, $7; free parking and shuttle.
The MOFGA Common Ground Fair celebrates the rural and agricultural traditions of Maine, now through Sunday, Sept. 21.
Quilt Show at the New England Air Museum in Windsor Locks, Sept. 22 to Sept. 28. More than 150 handmade quilts inspired by aircraft, family heritage, and creativity. Trunk show on Sunday. Food vendors both days. Hours 10 a.m. to 5 p.m. Tickets (museum admission includes the show) $12; seniors, $11; children, $6.50. Call (860) 623-3305 for information. Miniature quilt challenge "Pack Up Your Troubles;" lectures by Sue Reich and Karen Eckmeier; Baltimore Album quilt drawing, raffle baskets.
The 2014 CAMA Fall Festival is Sept. 26 through Sept. 28, 10 a.m. to 4 p.m., at the museum grounds, 31 Kent-Cornwall Rd. (Route 7), Kent, Conn. Rain or shine. Try the "CAMA Engineer's Vegetable Beef Soup" with a slice of pie topped with ice cream. Food available from area service organizations and vendors. Admission is $10; $5 ages 6-12, free for children age 5 or younger.

Hancock Shaker Village Country Fair, Pittsfield, Mass, Sept. 27 and Sept. 28. Craft vendors, farmers market, quilt show, pie contest, farm activities, quilt raffle. Agricultural demonstrations, wagon rides. Antique tractors and engines, children's tent with crafts and games, a hay pile for pure fun. Hours are 10 a.m. to 5 p.m. Tickets $16.50; ages 13 to 17, $8; children under age 12, free.
Stop into CCC Farm Stand and Market at 35 Oakland Street in Manchester on Saturday, Oct. 4, 10 a.m. to 4 p.m. for "Meet the Producer Day" to get the chance to meet the farmers and producers behind the CT grown and manufactured products. Try samples of chocolate and strawberry milk from Smyth's Trinity Farm and stop in for some fall fudge samples from Cupola Hollow Farm. Check out the handmade fabric shopping bags and carry-alls, hand towels. Make your own bracelet and learn the skill it takes to be a professional painter. Face painting for kids of all ages, 12:30 to 3:30 p.m. Guess the weight of the giant pumpkin; winner will get a store gift certificate. Samples of apple cider and fresh fudge all day. More details will be announced.
Old Wethersfield Fall Craft Fair at Cove Park, Saturday, Oct. 4, features art and crafts from 100 juried artisans. Live music from local talent, fresh produce, a children's area with pony rides and face painting. Rain or shine. Adults, $6.

The annual Comstock, Ferre & Company Harvest Festival is
Sunday, Oct. 5
, 10 a.m. to 5 p.m., rain or shine, 263 Main St., Wethersfield.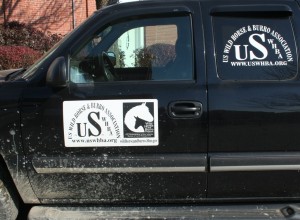 For a listing of National Wild Horse and Burro adoptions call 1-866-468-7826 for the most current updates. Contact the BLM's Eastern States Office at (800) 370-3936 or visit the BLM's Internet adoption listings.
Love horses? See our Horses & Life page for more listings of things to do. Remember to be respectful around horses and their people.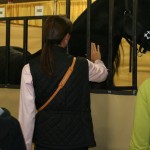 The 2014 Cornell Sheep & Goat Symposium on Oct. 3 and Oct. 4 will start with a tour of the Cornell Sheep Farm and explanation of ongoing research and management. Dr. Dave Thomas from the University of Wisconsin will give the opening talk on sheep dairying in North America. He will also give a later talk on dairy sheep research at the University of Wisconsin. Information and registration at www.sheep.cornell.edu.
Fall Festival & Swap Meet 2014 at Zagray Farm Museum in Colchester,
Oct. 4
and
Oct. 5
. A family fall harvest festival at a museum of farming. Huge swap meet, craft & tag sale. Antique sawmill demonstration, country music by Jane Haynes and friends, free wagon rides and tours. Sandbox and pedal tractors for the small fry. Hours 8 a.m. to 3 p.m. Food vendors. Admission is $5 per car.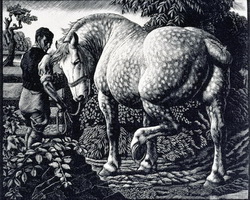 The 16th World Percheron Congress is Oct. 6 through Oct. 11 at the Eastern States Exposition Fairgrounds in West Springfield, Mass. Exhibitors from across the U.S. and Canada will meet to showcase this versatile breed. Horse lovers and international delegates from France, Great Britain, South America and Japan will be there and the public is invited to attend. Note: If you are looking for anything from horse blankets to hay bags or horse trailers for draft horses, the event's trade show will be the place to find your heart's desire.
Roseland Cottage Fine Arts & Crafts Festival Oct. 18 and Oct. 19, 10 a.m. to 4 p.m. More than 175 artisans and their wares, live music, food court, and first floor tours of Roseland Cottage.
Did you know? The Northeast Organic Farming Association (NOFA) is an affiliation of seven state chapters: Connecticut, Massachusetts, New Hampshire, New Jersey, New York, Rhode Island and Vermont. The NOFA Interstate Council provides coordination between the chapters, conducts the annual NOFA Summer Conference and acts as an umbrella organization for projects. Each of the seven state chapters host educational conferences, workshops, farm tours and act to educate farmers, gardeners, consumers and land care professionals.
"Be faithful to that which exists within yourself."

― André Gide
Good dog. Now let's go for a walk.