Show me the way. Each generation builds on the one that went before. Trials, tribulations, new discoveries, learning what works and what doesn't – each is a part of the life journey in any arena. So what are your values? Can you demonstrate faithfully the difference between right and wrong, teach compassion by example, help things from humans to business to gardens, farms, fields, and a community grow?

In recognition of an "almost immeasurable contribution to the world's food supply by the development of double-cross hybrid corn" – Donald Forsha Jones of Mt. Carmel, Connecticut, was recognized by the Eastern States Exposition (ESE) with an award for his accomplishment. In 1953. "With an imagination which delved below and soared above the findings of his predecessors, he translated the learning of the laboratory into the fruitfulness of the field."
By the way, Jones was a U.S. maize geneticist and practical corn breeder at the Connecticut Agricultural Experiment Station in New Haven. "Jones produced the first hybrid sweet corn in 1924; within a few years corn growing in the United States had been revolutionized by the new plant, which made possible greater yields on smaller acreage." – according to his Encyclopedia Britannica biography.
Think about that when you next take a chomp of delicious sweet corn this summer.
In 1956, the award went to Mrs. Abbie C. Sargent of Bedford, New Hampshire, for "effective representation of the nation's farm women in the country's highest councils. During many years both men and women have chosen her to lead them in community, county, and state organizations."

The same year, Edward H. Thomson of Springfield, Mass, was recognized for "prudent leadership in farm financing. While dealing with the impersonal dollars and cents of balance sheets, he has not forgotten that integrity of borrower and lender is the most important asset in banking."
The Eastern States Exposition Agricultural Adventurers Award is given annually to outstanding leaders in New England agriculture. The list reads like a Who's Who of achievement, adaptation to change, and can-do work ethic for the region. At the end of the list is a link to follow to visit the ESE page and stories of each individual, farm, business, endeavor, accomplishment.
2015 Al & Barbara Bishop, Bishop's Orchards, Guilford CT
2014 The Audet Family, Blue Spruce Farm, Bridport, VT
2013 Marcus Thompson, Jr
2013 Szawlowski Potato Farms
2012 Donald Wilson, Lexington, Massachusetts
2011 Lance and Greg Smith, Presque Isle, Maine
2010 John "Jack" Lyman, Jr., Middlefield, Connecticut
2009 Maurice Mix, Brattleboro, Vermont
2008 Frank & Eleanor Whittemore, Hollis, New Hampshire
2007 Dr. William A. Cowan, Storrs, Connecticut
2006 Robert G. Coombs, Jr., Jacksonville, Vermont
2005 Paul P. Johnston, West Newbury, Massachusetts
2004 Bernard W. Shaw, Augusta, Maine
2003 Richard M. Cromack, Colrain, Massachusetts
2002 August "Gus" Schumacher, Jr., Washington, D.C.
2001 Robert Jacquier, East Canaan, Connecticut
2000 Robert Foster, Middlebury, Vermont
1999 Stephen H. Taylor, Meriden, New Hampshire
1998 Timothy & Mary Nourse, Whately, Massachusetts
1996 Henry Saglio, Glastonbury, Connecticut
1995 Kenneth & Earle Parsons, Hadley, Massachusetts
1994 Stacy W. Cole, West Swanzey, New Hampshire
1993 Willis H. Hayes, Wilbraham, Massachusetts
1992 Amr Ismail, Machias, Maine
1991 Dean K. Webster, Lawrence, Massachusetts
1990 Ryle K. Dow, St. Albans, Vermont
1989 Frederic Winthrop, Jr., Ipswich, Massachusetts
1988 Louis P. Longo, Glastonbury, Connecticut
1987 Dr. Chester Cross, East Sandwich, Massachusetts
1986 Dr. Wilson R. Haubrich, Claremont, New Hampshire
1985 Emanuel Hirth, Manchester, Connecticut
1984 Dr. C. Hilton Boynton, Richmond, Massachusetts
1983 Robert Josephy, Bethel, Connecticut
1982 John C. Macfarlane, Pembroke, Massachusetts
1981 Dr. Stanley Gaunt, Hadley, Massachusetts
1980 George & Marjorie Wilde, Lenox, Massachusetts
1979 Robert H. Rumler, Brattleboro, Vermont
1978 Dr. James Horsfall, Hampden, Connecticut
1977 G. W. Wynne, West Springfield, Massachusetts
1976 Gordon Cameron, Springfield, Massachusetts
1975 Wilfred B. Young, Storrs, Connecticut
1975 Fred Beane, Manchester, New Hampshire
1974 Senator George David Aiken, Putney, Vermont
1973 Frank Atwood, Hartford, Connecticut
1972 Jonathan Davis, Sterling, Massachusetts
1971 Richard D. Aplin, Boston, Massachusetts
1970 Julian B. Thayer, Middlefield, Connecticut
1969 Eldon J. Corbett, Colebrook, New Hampshire
1968 Louis A. Zehner, Lexington, Massachusetts
1965 J. Loring Brooks, Wilbraham, Massachusetts
1965 R. DeWitt Mallary, Bradford, Vermont
1964 Elmer E. Towne, Montpelier, Vermont
1963 Harry E. Umphrey, Presque Isle, Maine
1962 Ken E. Geyer, Wethersfield, Connecticut
1962 Kenneth S. Morrow, Durham, New Hampshire
1962 Kenneth R. Fowler, Durham, New Hampshire
1961 Fred J. Nutter, Corinna, Maine
1961 Oliver J. Hubbard, Walpole, New Hampshire
1960 Myron C. Peabody, Springfield, Massachusetts
1959 Quentin Reynolds, West Springfield, Massachusetts
1958 John Donald Black, Cambridge, Massachusetts
1958 George L. Moore, Wellesley, Massachusetts
1958 Harold J. Shaw, Sanford, Maine
1957 Arthur L. Deering, Orono, Maine
1957 Joseph E. Carrigan, Burlington, Vermont
1957 J. Ralph Graham, Boscawen, New Hampshire
1956 Mrs. Abbie C. Sargent, Bedford, New Hampshire
1956 Edward H. Thomson, Springfield, Massachusetts
1955 S. McLean Buckingham, Watertown, Connecticut
1955 John Chandler, Sterling, Massachusetts
1955 James Gray Watson, Springfield, Massachusetts
1954 Hubert Dana Goodale, Williamstown, Massachusetts
1953 Elbert Sidney Brigham, St. Albans, Vermont
1953 Donald Forsha Jones, Mt. Carmel, Connecticut

(No awards in 1966, 1967 and 1997.) Here is the link to ESE and each story.

"…man is a bundle of relations, a knot of roots,
whose flower and fruitage is the world…"
– Ralph Waldo Emerson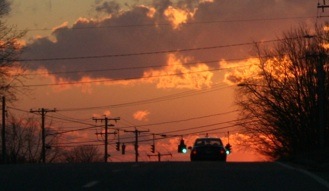 In 2014, the award went to Audet Family, Blue Spruce Farm, Bridport, Vermont.
"The Audets' Blue Spruce Farm is best known for being the pioneering 'Cow Power' farm in Vermont and for supplying Cabot Creamery with their cow's milk to make Cabot cheddar cheese. The operation began when Norman and Mary-Rose Audet purchased the 35-cow, Blue Spruce Farm in 1958. Over the next seven years, they welcomed five children who quickly became the farm's early labor force. As the farm grew, a state-of-the-art free stall barn was built to accommodate the short stature of the workers, as the children were not yet teenagers. Today, the farm is run by second generation brothers, Eugene, Ernie and Earl, along with other family members and 25 employees.
"The farm ships 100,000 pounds of milk every day to the nearby Cabot plant and each year, produces 3.6 million gallons of milk. The two nearby Cabot Cheese plants are owned by the Audets and 1,200 other farm families who own Cabot as members of the Agri-Mark Cooperative. The Middlebury and Cabot, Vermont-based plants employ 676 people, while providing a valuable market for Vermont milk and global distribution of international award-winning cheddar cheese. The Audet family is proud of its heritage, commitment to community, and being an integral part of the Cabot Co-Op making the 'World's Best Cheddar'.


"The Audets plant 3,000 acres to grow feed to provide a balanced, nutritious diet for their cows. They have made enormous investments in equipment, labor, seed and land to grow the grass and corn which provide the bulk of the cows' nutrition. A methane digester allows the farm to capitalize on its huge feed investments by collecting the leftovers that the cows don't utilize as part of their natural digestion, otherwise known as manure, and turn it into fertilizer and electricity.
"All manure from the farm is collected and pumped into two 14-foot deep, 600,000 gallon "bio-digesters," leaving room for the naturally occurring methane gases to collect at the top. That methane gas is used to power generators that push enough electricity into the grid for about 400 homes. After 21 days, the manure is pumped out of the digester and the liquid is separated from undigested plant fibers that are used for comfortable, fluffy bedding for the cows. The process replaces a tractor-trailer load of sawdust each week, contributing to the farm's carbon reduction. In addition, the farm only uses about half the plant fibers, selling the rest to other farms for bedding and to gardeners and landscapers as a nutrient rich, weed seed-free, fertilizer. The liquid is used as fertilizer to improve soil health, reducing the need for commercial, fossil fuel-based fertilizers. Hating to throw anything away, even the oil from the generator is utilized to run a waste oil furnace that heats the farm equipment repair shop.
"This entire process, affectionately called 'Cow Power,' allows the farm to be a better neighbor by reducing farm odor, reducing its carbon footprint, removing methane emissions from the air and generating electricity for fellow Vermonters."
In 2015, Al & Barbara Bishop of Bishop's Orchards were the award recipients. "The Bishops, along with Al's cousin, Gene, and other family members, own and manage the popular business, founded in 1871 by Walter Goodrich Bishop who bought the land that is now home to the famous orchard. Al and Gene are the fourth generation to carry on the stewardship, their sons Keith and Jonathan, respectively, are the fifth generation serving as co-CEOs, and the sixth generation joined the business in 2007 when Sarah Bishop Dellaventura became marketing director and Pick-Your-Own manager. Carrie Bishop Healy, sixth generation, joined the business in 2014 as accounting manager, after receiving her master's degree in finance from Bentley University and her work at KPMG. Al and Barbara have four children, 11 grandchildren, and two great-grandchildren, several of whom are involved in the family business in different ways.
"With the support and involvement of multiple generations, Bishop's Orchards has grown into a thriving farm market selling fruit, vegetables, fresh cut flowers, milk, eggs, jams, honey, cheeses and a variety of meats. Rows of apples, berries, vegetables and flowers can be personally picked by customers.
The Bishop's Farm Bakery turns out fresh pies, breads, muffins and cookies daily and the award-winning Bishop's Orchard Winery offers dozens of locally made wine, including 12 kinds of wine made at the orchard. They have been awarded more than 271 medals since the winery started in 2005."