Let's Go Ag • Events
The 7th Annual Winter Green-Up Grazing Conference is Jan. 30 and Jan. 31, at the Century House, Latham, NY. Speakers include Neil Dennis of Sunnybrae Farms, Saskatchewan; Allan Nation, editor, Stockman Grass Farmer; Thomas Kilcer, Advanced Ag Systems; Jim and Deborah Taylor of Sunny Acres Farm, Athens, NY. Contact is Gale Kohler, (518) 765-3500 or gek4@cornell.edu. More information at www.ccealbany.com.

Winter Carnival Ski Joring,
Feb. 14
and
Feb. 15
, Newport, New Hampshire. No kidding, this event combines horses, skis, and winter competition that has to be seen to be believed. For more information visit the
site
of the North East Ski Joring Association, a non-profit sport organization that promotes nationally sanction equestrian ski joring events since 2005.
Storrowton Village school programs, Feb. 3 onwards, are designed to involve students in a variety of challenging hands-on exercises. Activities vary by season and may include making a copybook and writing in it with a quill pen; dipping candles; cooking over an open hearth; exploring the Village during a scavenger hunt; and doing the laundry, 9:30 a.m. to noon by appointment only. Admission $6. Call Jackie Sullivan at (413) 205-5051 for more information and group offerings.
Trends, plants, networking at New England Grows, Feb. 5 through Feb. 7, at Boston Convention & Exhibition Center. One of the largest and most popular horticultural and green industry event in the Northeast, known for its progressive educational conference and world-class tradeshow. More than 13,000 industry professionals plus 600 leading horticultural suppliers serving every major segment of the Northeast's $17 billion annual sales green industry market.
Bedding plant program for greenhouse growers on Feb. 3 in Torrington. For information call (860) 626-6240 or email leanne.pundt@uconn.edu.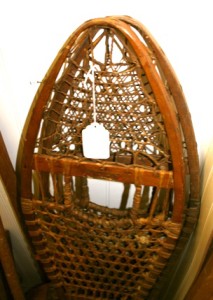 Free and good for the entire family (just bundle up) – the Winter Festival at Burr Pond State Park in Torrington, Feb. 7, 10 a.m. to 3 p.m. means a day outside to sample ice fishing, snowshoeing, tracking, ice safety rescue demonstrations – and a bonfire with a marshmallow roast and storytelling. For more information see www.nochildleftinside.org.
Members of the New England Textile Arts Network love of fiber and are committed learn from and teach each other. The annual NETA SPA weekend at Hilton Garden Inn, Freeport, Maine is Feb. 28 to March 2. For more information about the group and to see what they create, visit this link to their blog.
Learn how to cultivating mushrooms at The Rhode Island Mushroom Company, Tuesday, Feb. 10, 5:30 to 7 p.m., West Kingston, R.I. This Northeast Organic Farming Association of Rhode Island Collaborative Regional Alliance for Farmer Training (CRAFT) workshop is about commercial mushroom cultivation. Free. Part of a series funded by a Farm Viability grant from the RI Department of Environmental Management's Division of Agriculture to "enhance farmers' ability to grow and market" specialty crops. For more information visit www.nofari.org.
Massachusetts Farm Wineries Day, Feb. 7, Russell's Garden Center, Wayland, Mass.
Winterfest at Lyman Orchards, Middlefield, Feb. 21 to Feb. 22. Dog sledding by the Connecticut Valley Siberian Husky Club, ice carving demonstrations, food, family fun. No admission.
The UConn Extension is sponsoring the "Perennial Plant Conference – A Conference for the Landscape and Horticultural Professional" at the Lewis B. Rome Commons on the University of Connecticut Storrs campus,
Thursday, March 5
. All-day educational conference; topics include plant production, sustainable landscape design, and retail marketing. Speakers: Denise Adams, ornamental plant historian, Stony Point, New York,
American Home Landscape: A Historical Perspective
. Mark Brand, professor of horticulture, UConn Department of Plant Science & Landscape Architecture,
UConn Plant Introductions: Know Them, Grow Them
. Ben Campbell, extension economist, UConn Department of Agriculture and Resource Economics,
Consumer Perceptions: Sustainable, Organic, Ecofriendly, Local
. Mark Dwyer, director of horticulture, Rotary Botanical Gardens, Janesville, Wisc.,
Plants and Design Features for the Sensory Garden; Landscape Design: Back to Basics
. Kelly Norris, horticulture manager, Greater Des Moines Botanical Garden, Iowa,
Dig This, Stylish Gardening for Savvy Gardeners.
Kristin Schwab, landscape architect and associate professor, UConn Department of Plant Science and Landscape Architecture and Eileen McHugh, University Landscape Architect, UConn Planning, Architecture & Engineering Services,
Rise of the Perennial Plant Palette: Examining the New UConn Landscape
. Kimberly Stoner, associate agricultural scientist, Department of Entomology, Connecticut Agricultural Experiment Station in New Haven,
Growing Flowers That Benefit Bees
.
Michael Yanny, owner, JN Plant Selections, Wisconsin,
New Woody Plants at Johnson's Nursery and Great Woody Plants for Your Most Discerning Gardeners
. Program and registration information at www.2015perennial.uconn.edu.
A pre-registration fee of $100 per person is due by Feb. 26
($110 afterwards and for walk-ins.)
Plan now to attend the 26th Annual NPS Conference will be held on April 28 and April 29, 2015 at the Harraseeket Inn in Freeport, Maine. This conference brings together all those in New England and New York involved in NPS pollution management, including participants from state, federal, and municipal governments, private sector, academia, and watershed organizations.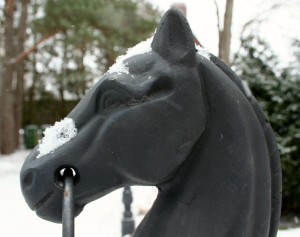 Winter at Gettysburg National Military Park? Yes, walk the fields or re-visit the battlefield history by car then head inside for a series of free weekend lectures, ongoing through Feb. 28. Topics focus on the end of the Civil War and its aftermath. For listings see nps.gov/gett/planyourvisit/upload/2015-Winter-Lecture-Public-Handout.pdf.
The entire family – or just you – can enjoy the open space and woods to explore in the 2,000-acre James L. Goodwin State Forest, where there are ponds and 14 miles of well-maintained trails. Choose the Air Line Trail or the blue/yellow loop trail and pause to read the signage that lists details about the rich soil and history of this beautiful place along with information on plants, birds, habitat, trees, management of the forest. Or download a Forest Discovery Trail guide before you go. There are many programs and activities are offered, year round; check out dates for indoor learning fun.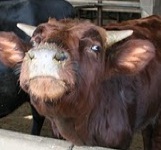 Here's the link to that PDF. The center is operated under a cooperative agreement between The Connecticut Department of Environmental Protection The UConn Cooperative Extension System, The Connecticut Forest & Park Association, The Connecticut Chapter, Society of American Foresters. For information call (860) 455-9534.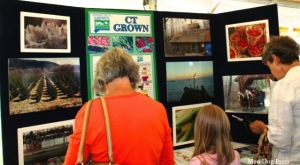 Trade show exhibitor applications are now being accepted for the Harvest New England Ag Marketing Conference and Trade Show that will be held Feb. 25 and Feb. 26, 2015, at Sturbridge Host Hotel, Sturbridge, Mass. Keynote speaker is Jonathan Carl Raduns, who has extensive direct farm produce marketing experience in open air farmers markets and other arenas. Food retailers can learn more about a reinvention process to "improve displays, marketing collateral tools, signage, culinary imagery, fixtures, and retail environments to drive profitability." For information and registration fees, see www.harvestnewengland.org.

Forward. Walking is good for the mind, body, soul – and until the gift of moving one step at a time, whatever the pace – is gone, most people take it for granted. Put the leash on your dog (or dogs) and find a place to stroll, hike, run, skip. Modern day people may choose many methods to find balance, but a good, long walk (and later, sleep) works wonders.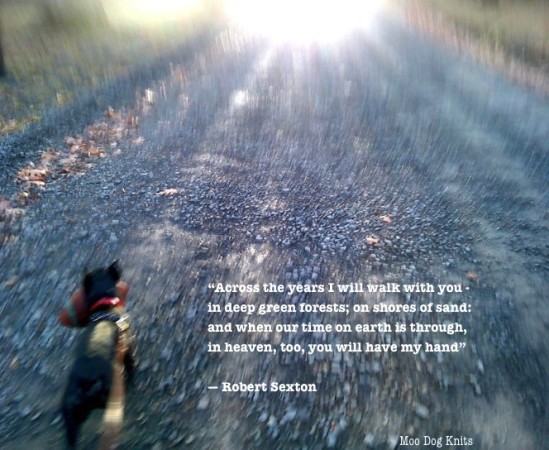 Looking ahead, here is an event you may want to plan and attend to bring back ideas for where you live: the Creative Communities Exchange is June 2 and June 3, 2015 in New Hampshire. This professional development happening is for New England leaders who are engaged in a "creative economy" and want to leverage that energy to revitalize and grow their community. Keene is a community that demonstrates "strong cross-sector partnerships between the arts and local business, local government, the local colleges, the broader Monadnock region, and Arts Alive, this year's local host". Activities will take place in various locations, including Keene State College and downtown. Registration opens early 2015; do note that there are opportunities to lead a workshop and share what works in your own community with a wider network.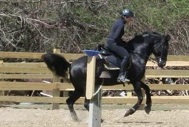 "Now shall I walk or shall I ride?
'Ride,' Pleasure said;
'Walk,' Joy replied."
― W.H. Davies