Horses & Life
People of all ages and walks of life enjoy watching horses and people in action. To compete builds self-confidence, character, experience. And smiles. The bond that happens between horse and human is one that lasts a lifetime and helps in many life situations out of the saddle.

According to the U.S. Equestrian Federation, 27 million people older than 12 ride – at least once a year. Ah, but the number of those older than 12 in the USA who ride on a regular basis? 14.6 million. (No mention of horse-obsessive humans who ride at every opportunity.)
The number of horses in the U.S., 6.9 million. Horse owners, 2.2 million. Consumer expenditures (by ASHA membership) equals $2 billion; 83 percent are female. Members own an average of four horses. And 40 percent own a farm; 66 percent of those are 10-plus acres.
Connecticut Horse Show Association (CHSA) finals at Shallowbrook Equestrian Center, Hall Hill Rd., Somers, on Thursday, Aug. 25 through Sunday, Aug. 28. This event is "to encourage and promote interest in the beginner and intermediate classes and/or divisions" – and to encourage participation in CHSA-approved shows. Surplus funds from the event benefit the CHSA Scholarship Fund. Visit www.chsafinals.com for information or follow image below linked to the site.
For updates on Connecticut Barrel Horse open practice sessions, check the group's Facebook page, linked here. So far, the schedule includes Sept. 10, Saddleview Farm, 6 p.m.; at the Old Bethany Airport, 755 Amity Rd., Bethany, 11 a.m., Sept. 25, Oct. 1, Oct. 23. For additional information call Dave (203) 650-6123 or Helen (203) 650-3900. Story about the ongoing open practice at Old Bethany Airport, here. Show results from Goshen Stampede Arena Arena, Goshen, Conn., linked here.
Open area ranch sorting is described as "the most fun you can have on your horse" – and continues throughout the summer. For information call (508) 542-7893; farm location at 152 Quaker Lane, Acushnet, Mass.
Three County Fair, Sept. 2 to Sept. 5, Mass.
Saratoga Horse Expo, Sept. 9, and Sept. 10, Saratoga Race Course, Union Ave., Saratoga Springs.

Massachusetts 4-H State Horse Show, Sept. 10 and Sept. 11.
Eastern States Horse Show, West Springfield, Mass., Sept. 22 to Sept. 25.

Did you know? The North American Belgian Championship 8 will happen at the Eastern States Exposition, Oct. 10 to Oct. 15.
Registration now open for the 9th Annual New York State Veterinary Conference featuring the 4th Annual Donkey Welfare Symposium, Sept. 30 to Oct. 2, Cornell University Campus in Ithaca, NY. Co-sponsored by Cornell University College of Veterinary Medicine and New York State Veterinary Medical Society (NYSVMS), this annual multi-species, multi-track event has varied lectures and labs with credits available. For the first time on the east coast, the 4th annual International Donkey Welfare Symposium will be part of the conference. Sponsored events include Clinical Investigators' Day (CID) and the DeeDee Arrison Holistic and Integrative Wellness Series, which will feature Dr. Barbara Fougere on herbal medicine and its use in oncology. Here is the link for information and registration for the general public.
Need a new place to explore? Links to state parks and horse trails in Connecticut, Maine, Massachusetts, New Hampshire, New York, Rhode Island, and Vermont, are listed on the Connecticut Horse Council Web site. The information is comprehensive and includes national areas to consider. Here is the link to get you
there
; the detailed information is more than halfway down the page.
Should long-distance rides your joy, the Vermont Equine Endurance Riding and Driving Association (VERDA) members host competitive trail rides and drives, endurance rides, and clinics to "better the performance and health of the trail horse and rider" – if you're not ready to ride or drive yet, consider volunteering as they welcome people who want to help and learn. Contact is Jenny Kimberly, (802) 674-5384. Here's a link to the American Endurance Ride Conference NorthEast Region calendar. While on the site, look over the Endurance Rider's Handbook which includes a checklist in the proper care of the horse before, during and after long distance riding.
Horse & Life:
Read more about whole horse health, part
one
.
There are only two emotions that belong in the saddle; one is a sense of humor and the other is patience. – John Lyons
The Connecticut Valley Driving Club (CVDC) members promote the enjoyment of "all aspects of carriage and sleigh driving by providing historical context, offering educational and sporting opportunities, and encouraging safety" – and they welcome horse people and all equine breeds and sizes.

"You do not have to know how to drive to belong, nor even own a horse. Our club is friendly and is a fun place to learn and meet others with the same interests. Drivers are the friendliest of horse people, always looking out for each other or lending a hand." – from the CVDC site.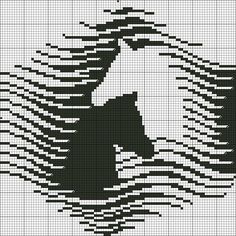 To spread the word about your group's event, news of interest, or seminars open to the public, send information to editorccb@gmail.com. Include a contact name and e-mail or phone number. Imaging queries should be sent to the attention of the publisher. For listings or press coverage, give at least two weeks in advance for consideration.
Remember, equines are good for human beings. Riding, driving, or simply working with an animal from ponies to mules, donkeys or horses – each can provide balance to life's problems and dilemmas. Bring patience and kindness with you to share. No matter if you are learning how to pick a hoof with confidence, practicing basic skills or training to advance to the next level in any discipline – all you learn is beneficial for body, mind and soul. Choose to share your knowledge to give back and that work will return to you tenfold.